Glen Iris House
The project starts at the front fence, which was cut and shaped, to allow for new metal perforated screens. The screens allow for views into and out of the front yard creating a connection with people walking past.
The front of the house was mostly kept intact with the only revisions being the cement bagging and then painting to the original brown brick walls. The existing two windows were remodelled with perforated screens to obscure views into and out of an ensuite and a dressing room. A large timber lined front door marks the entrance which leads onto an internal circular skylight.
The rear façade features a large open steelwork grid that organises the various volumes of the house into a unified whole.
Client

Private
Year

2015
Team

Imogen Pullar, Emilio Fuscaldo, Emma Robinson
Builder

TCM Building Group
Photos

Lauren Bamford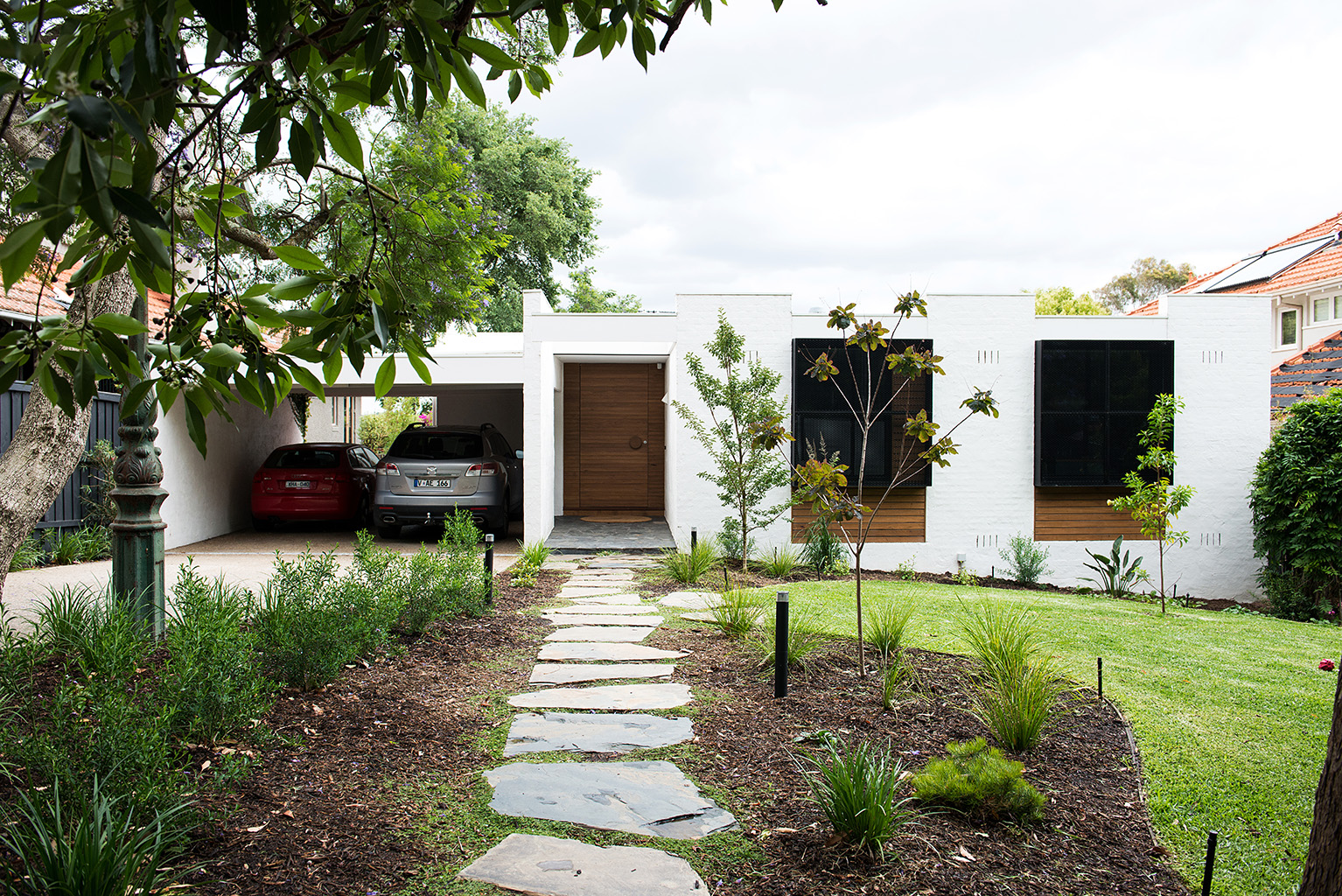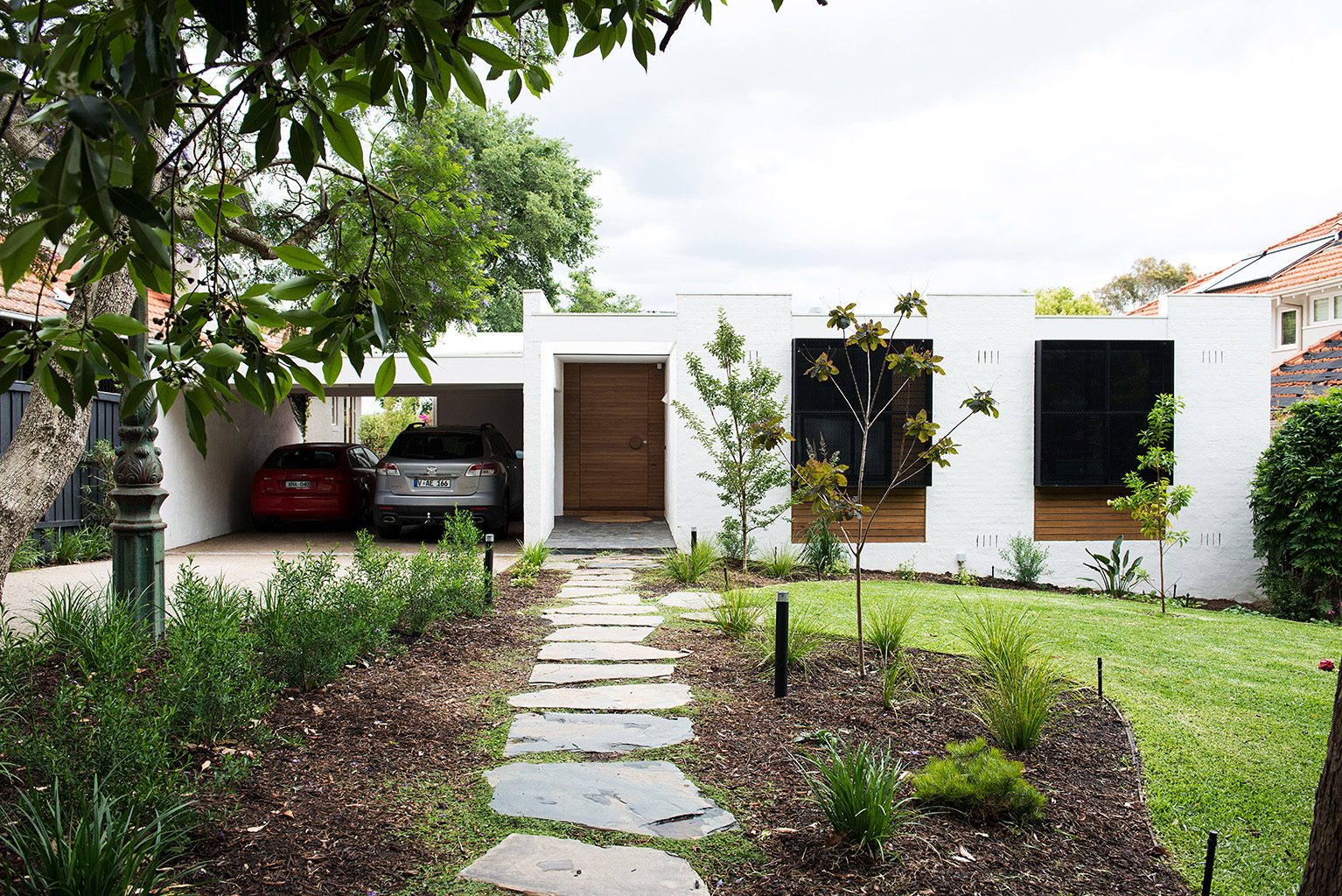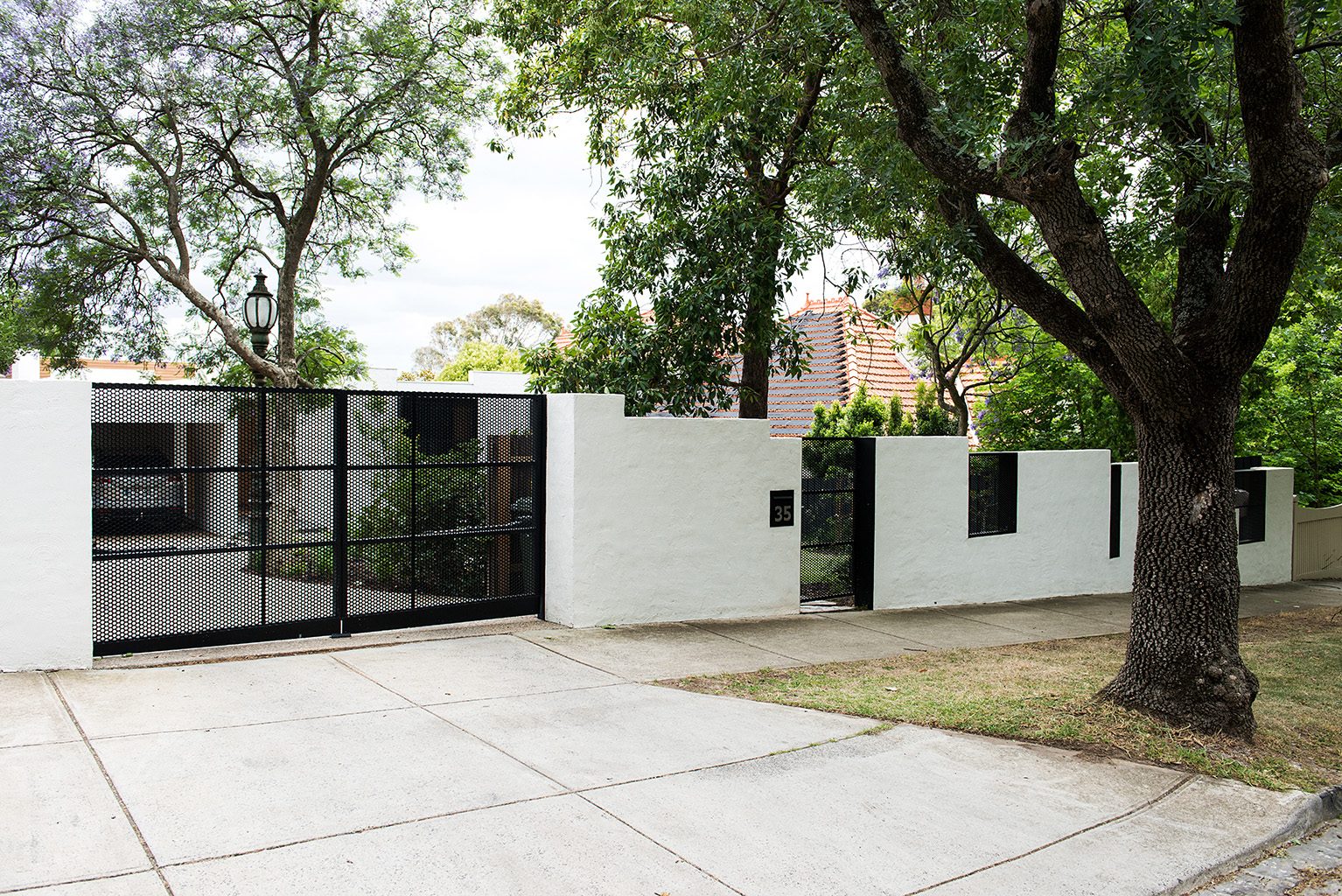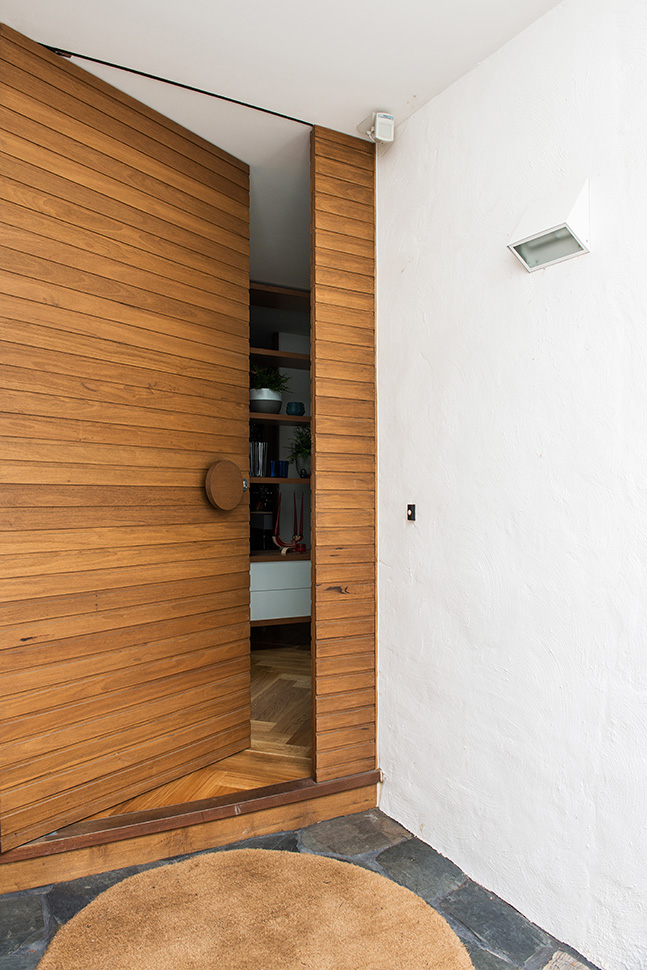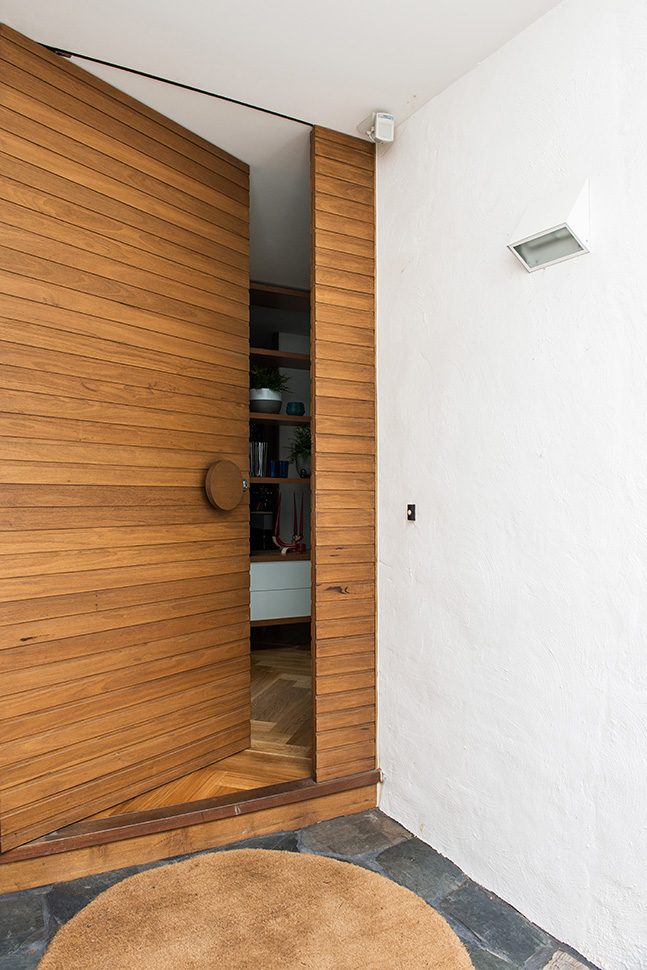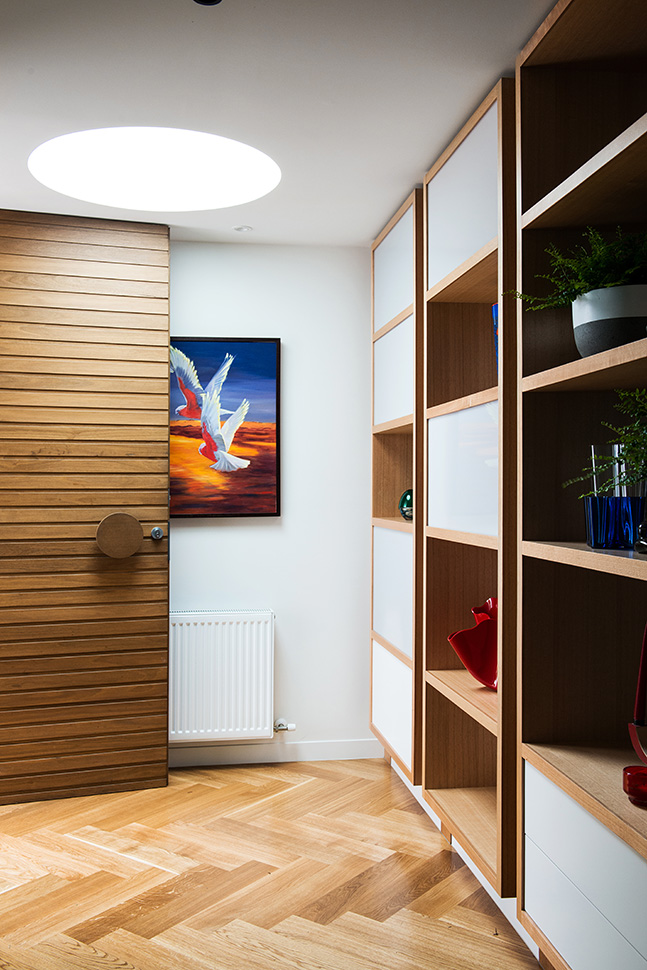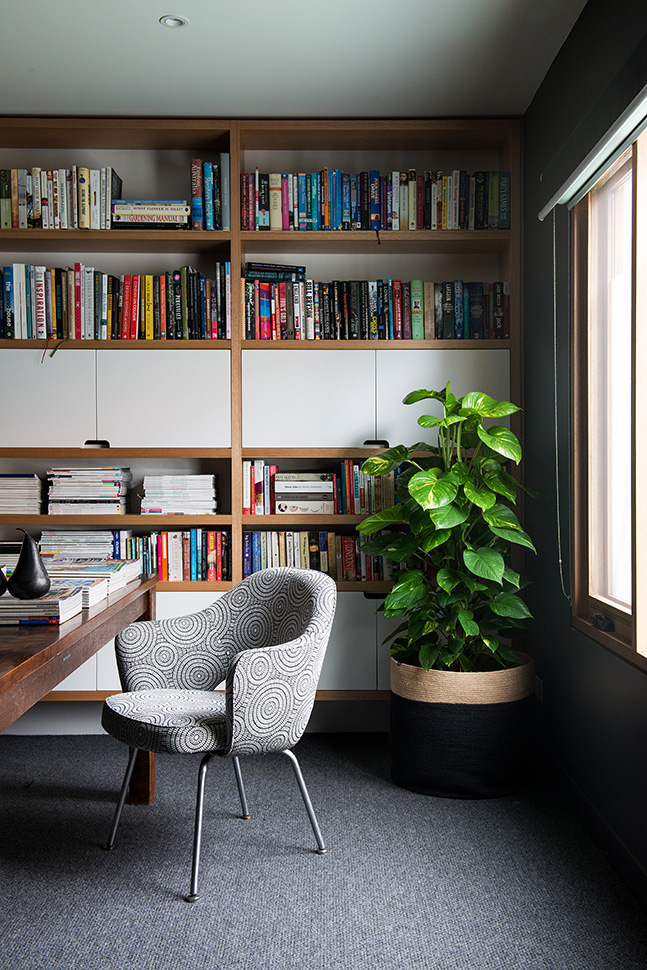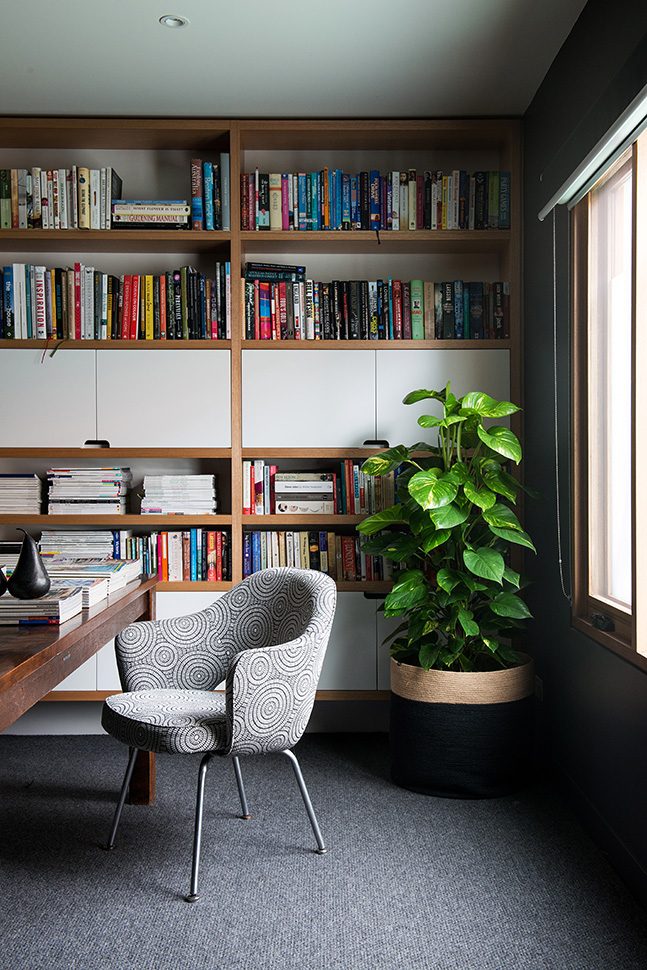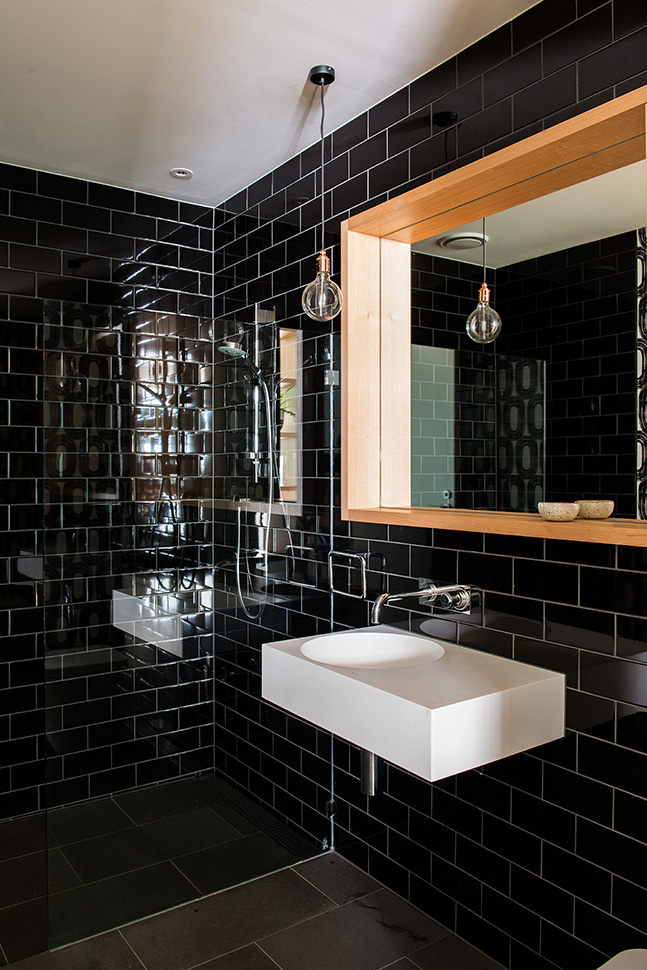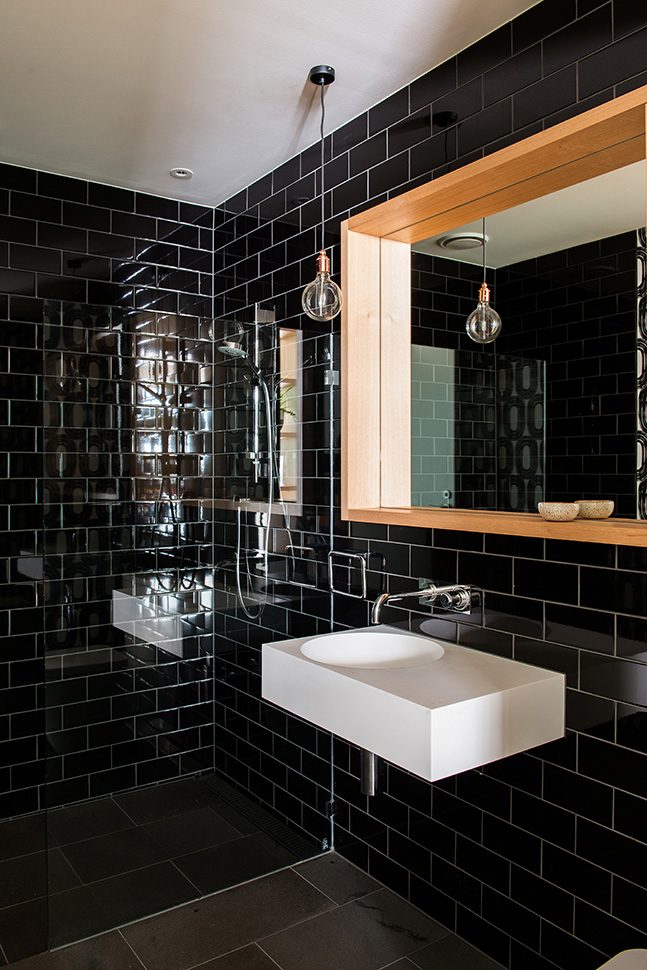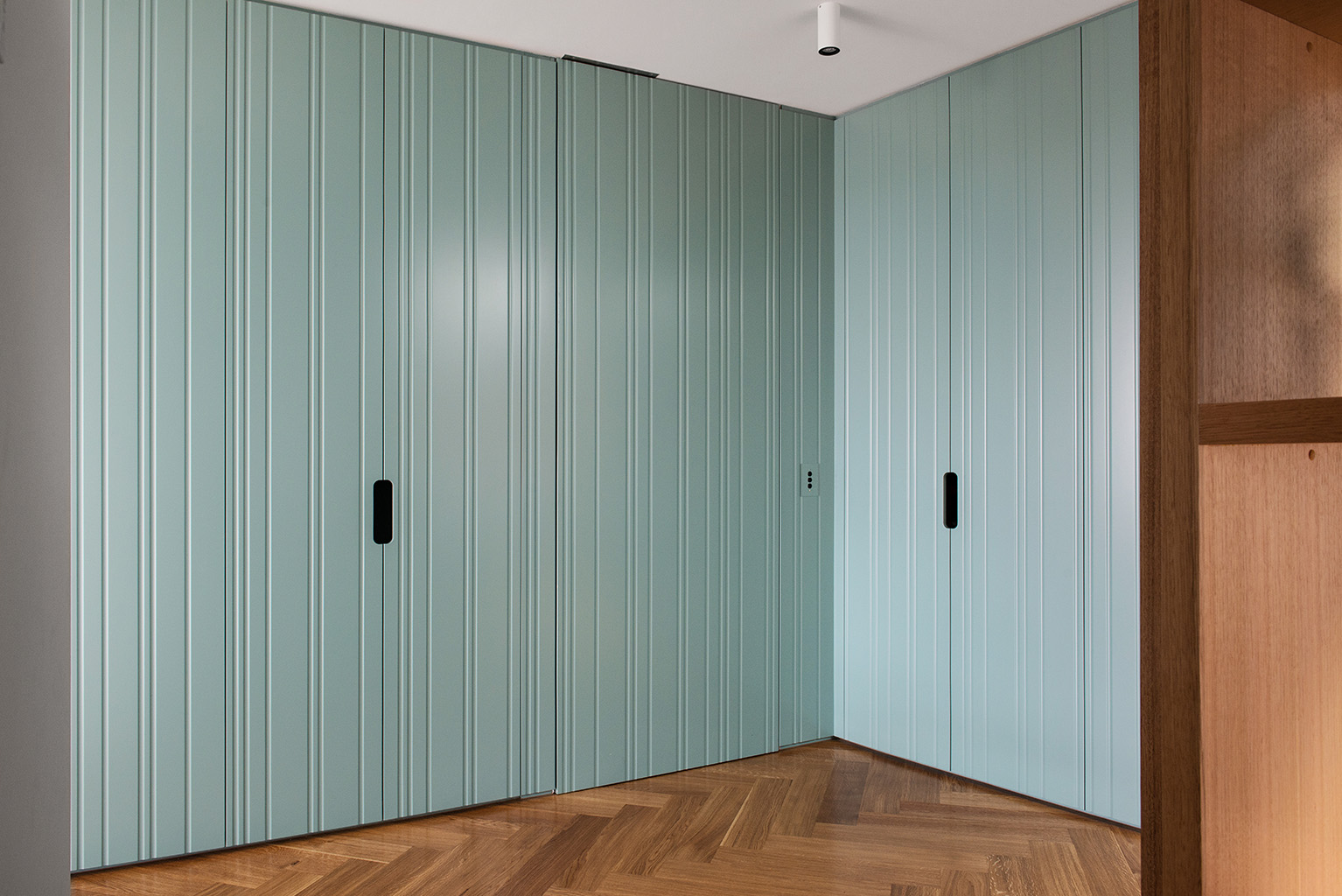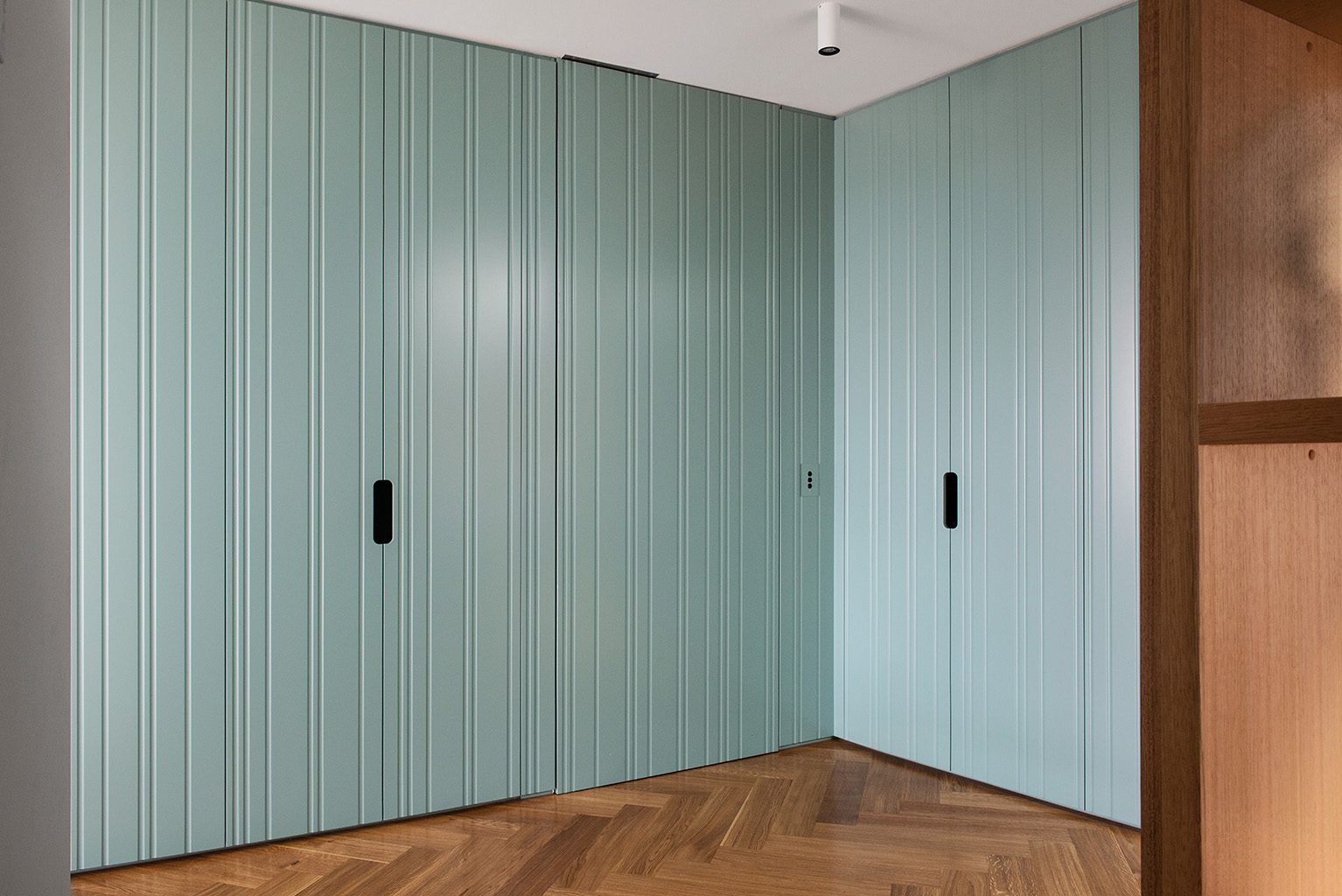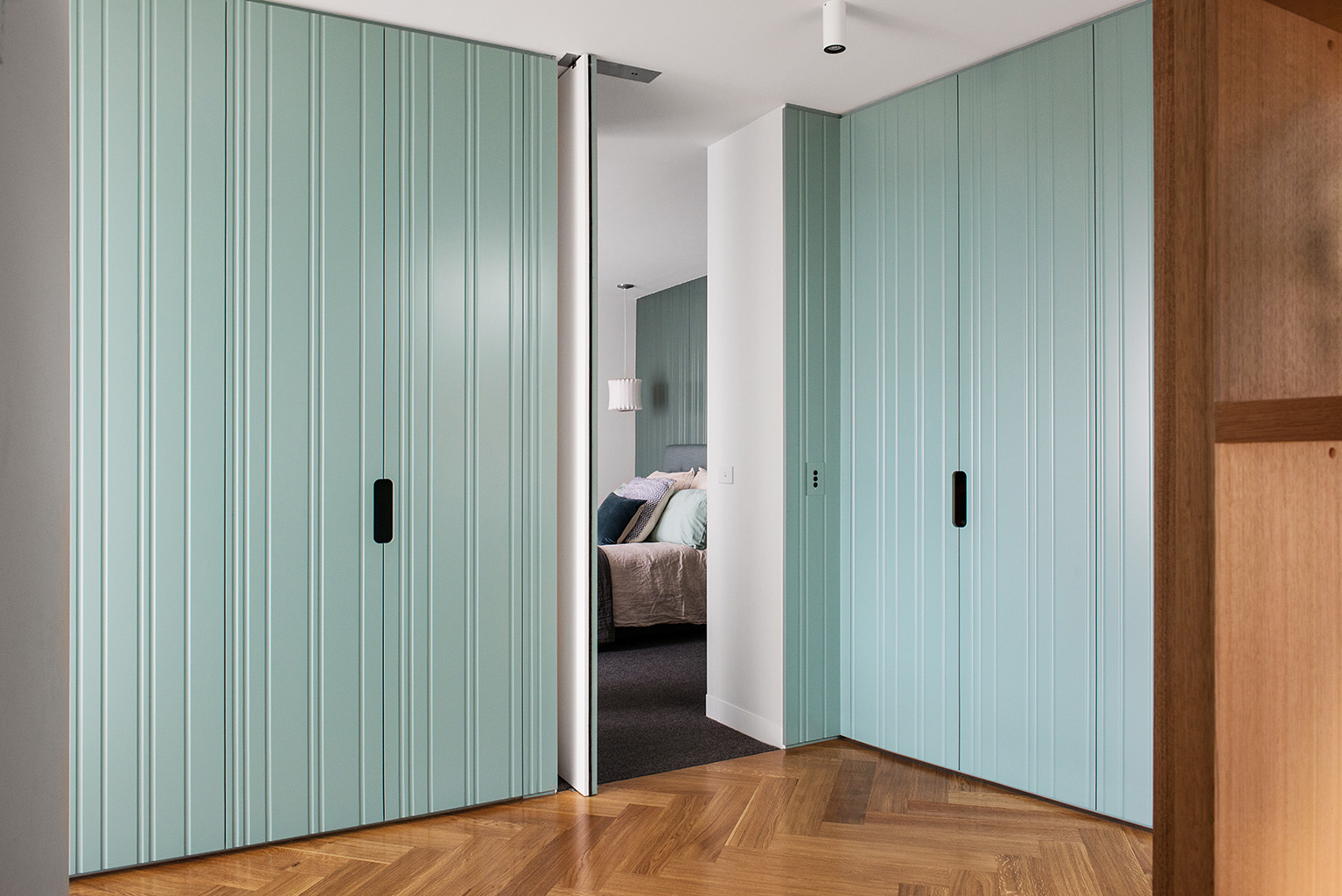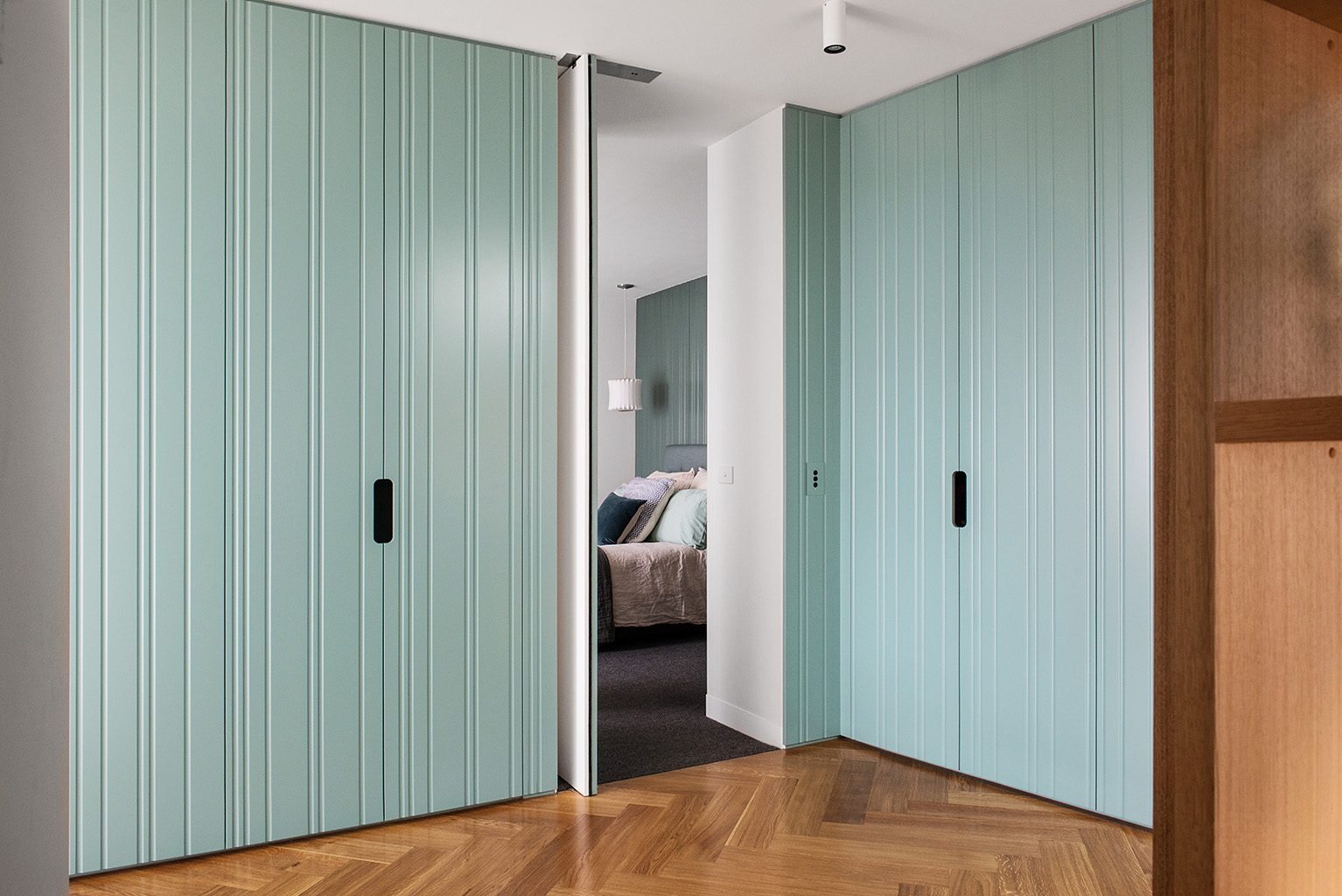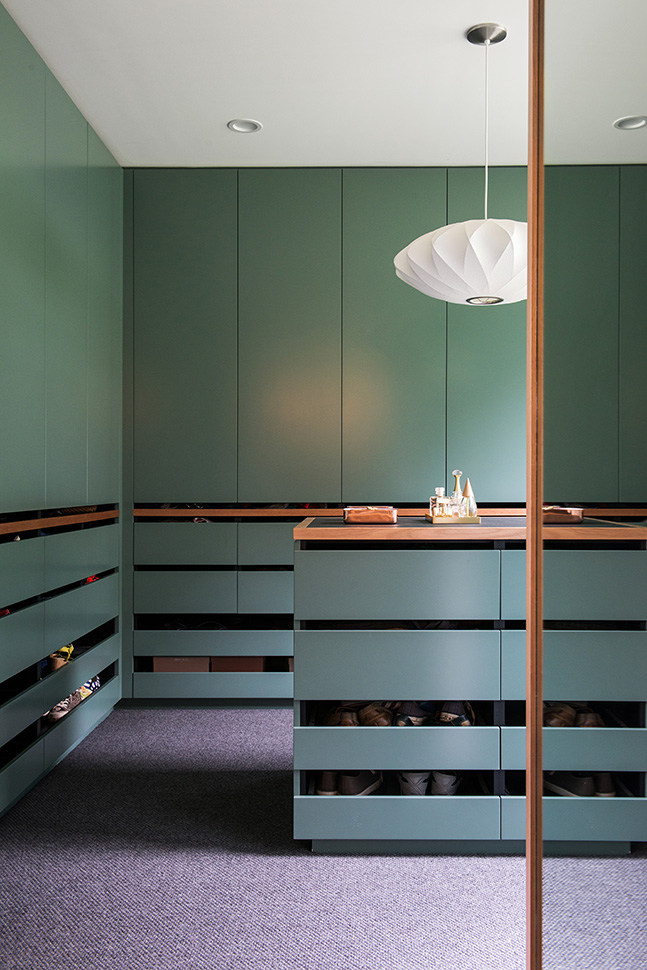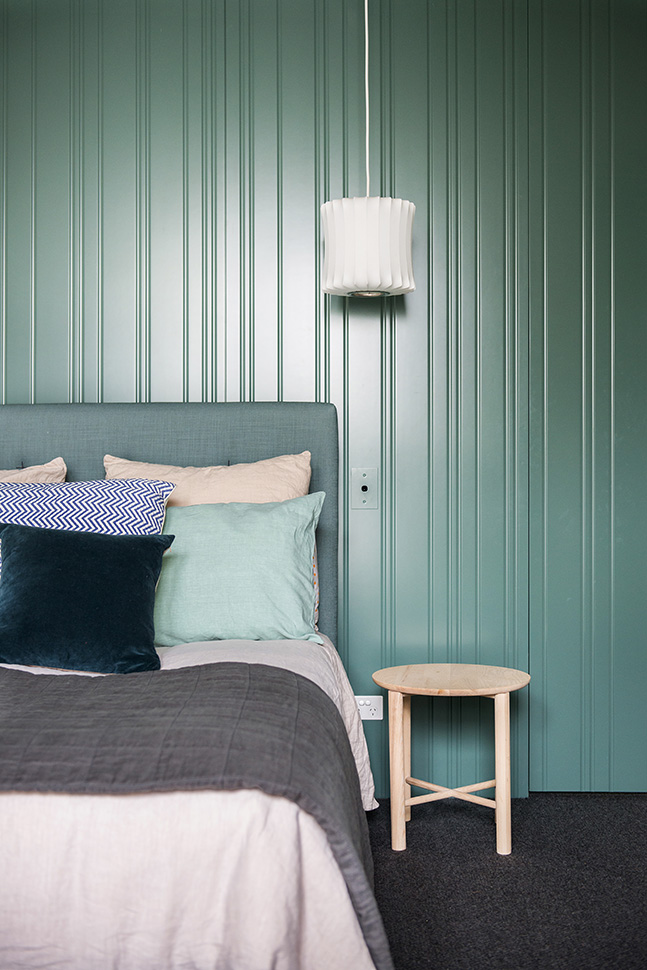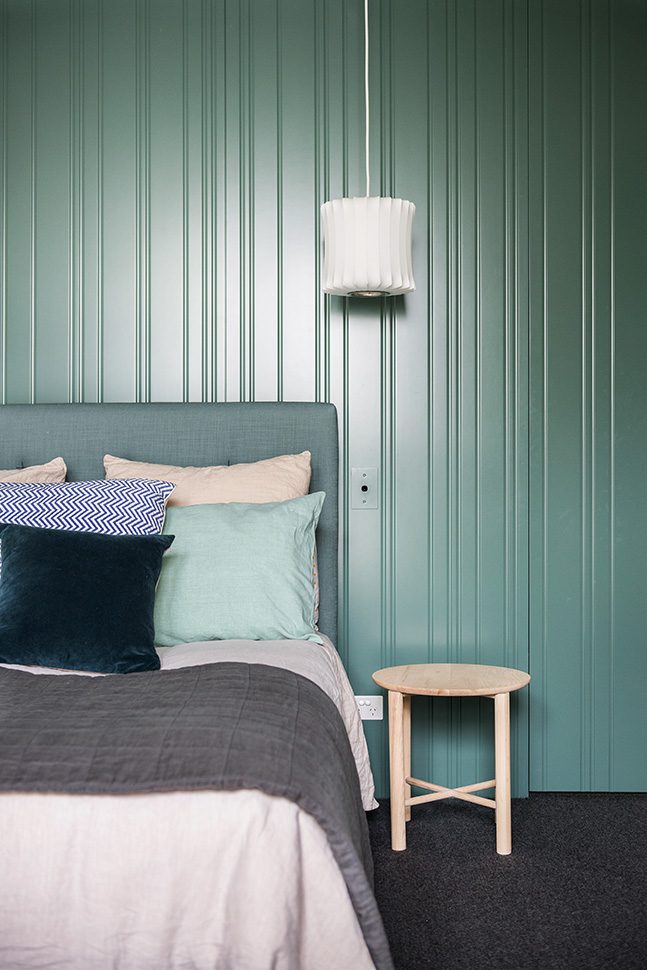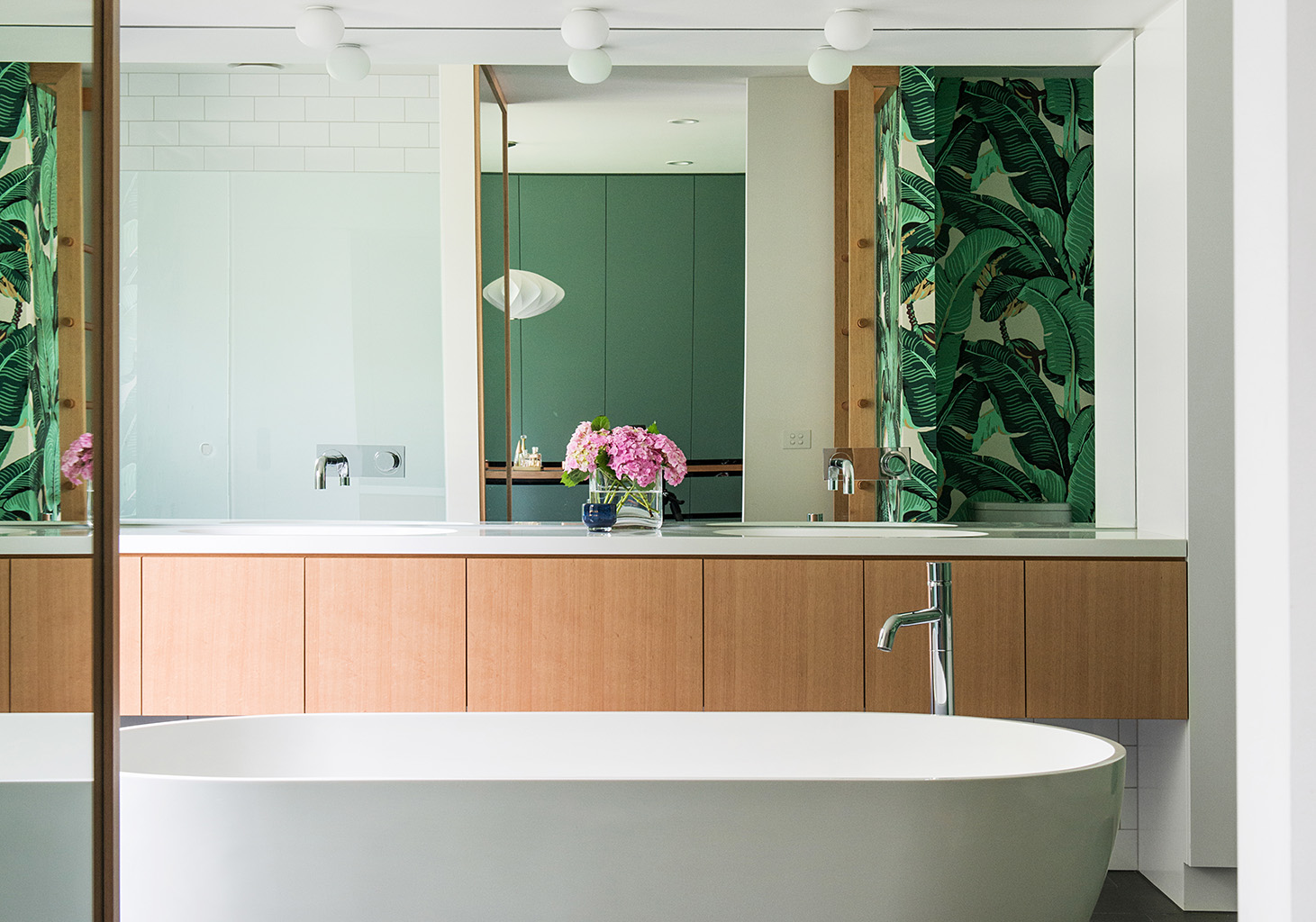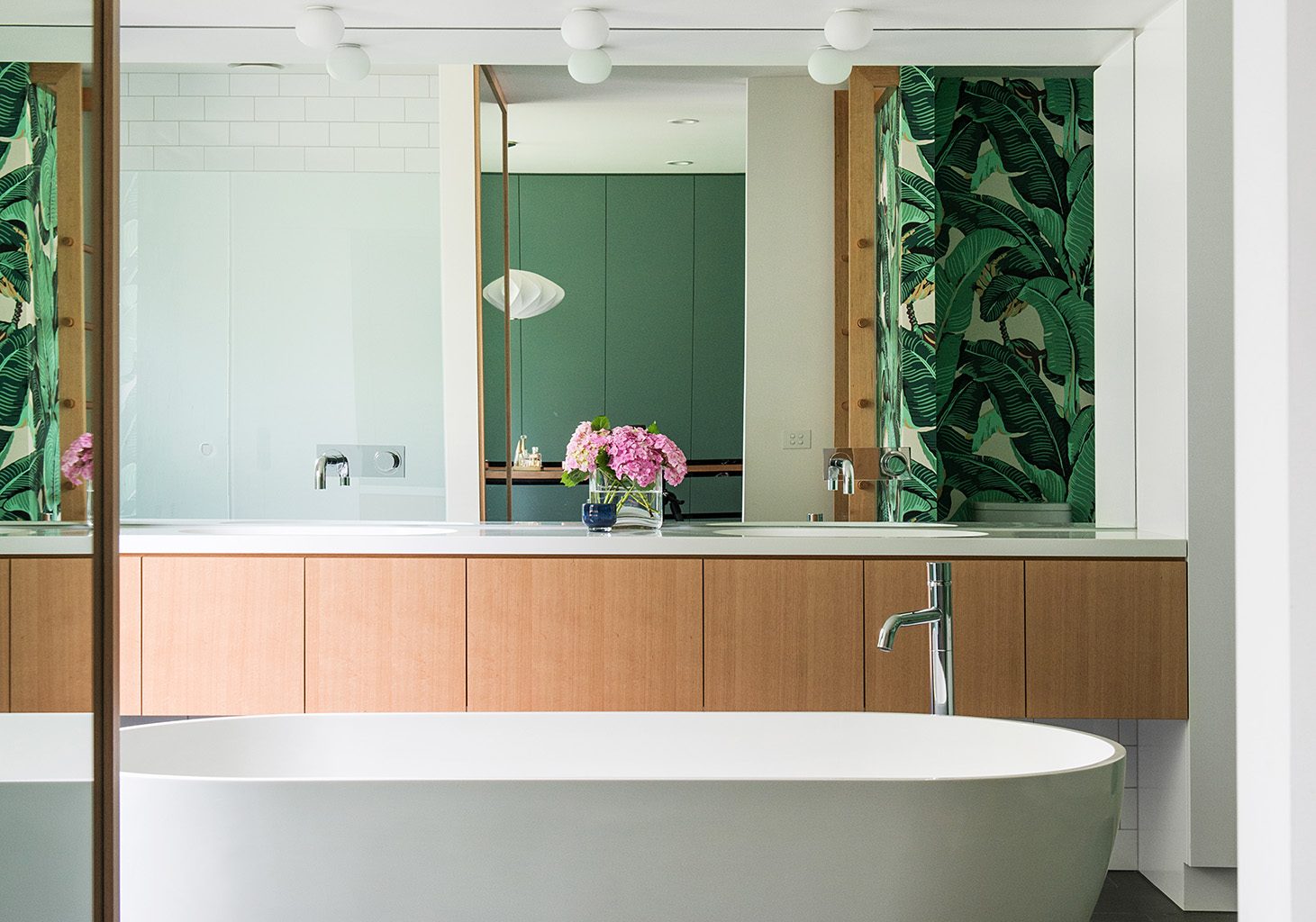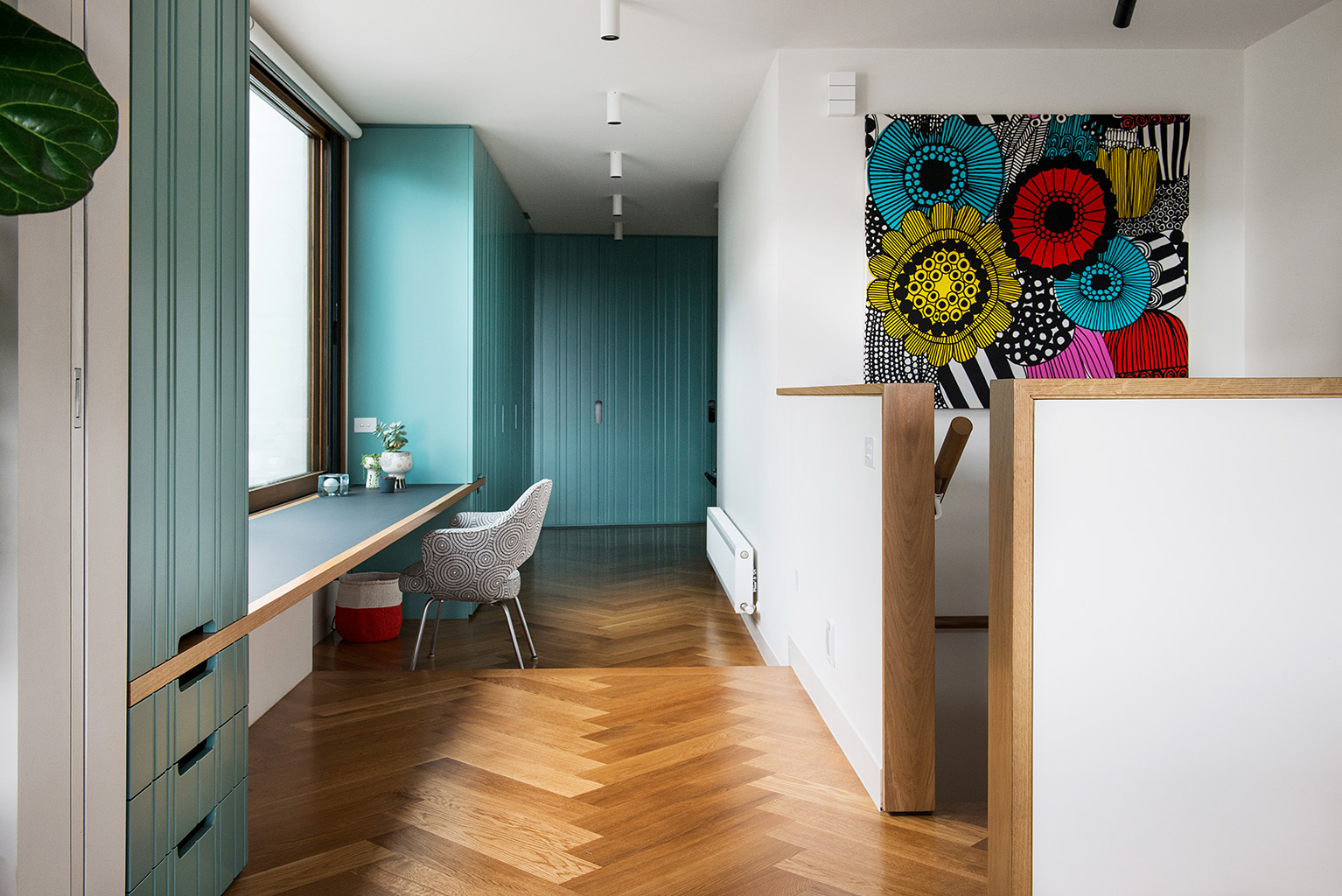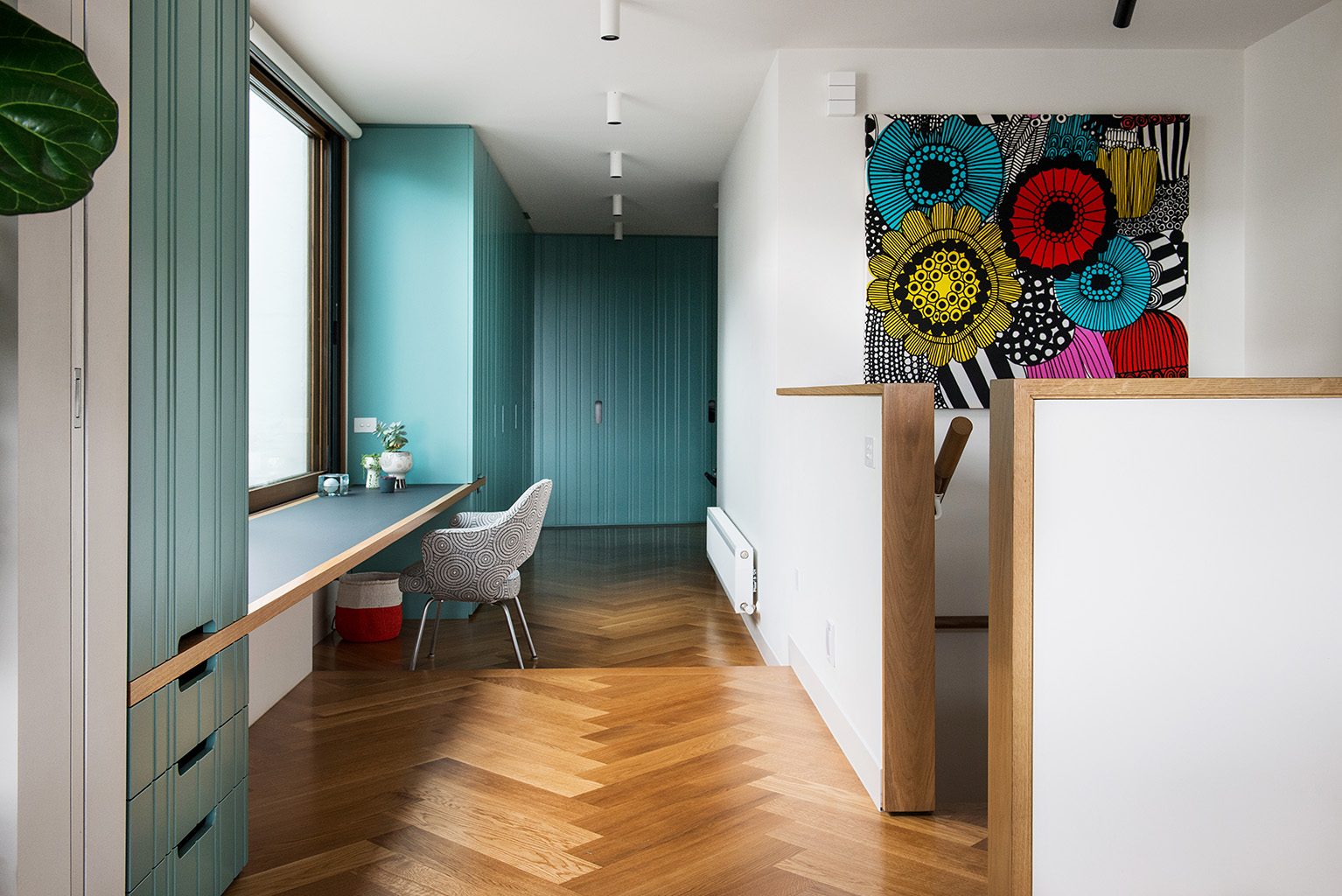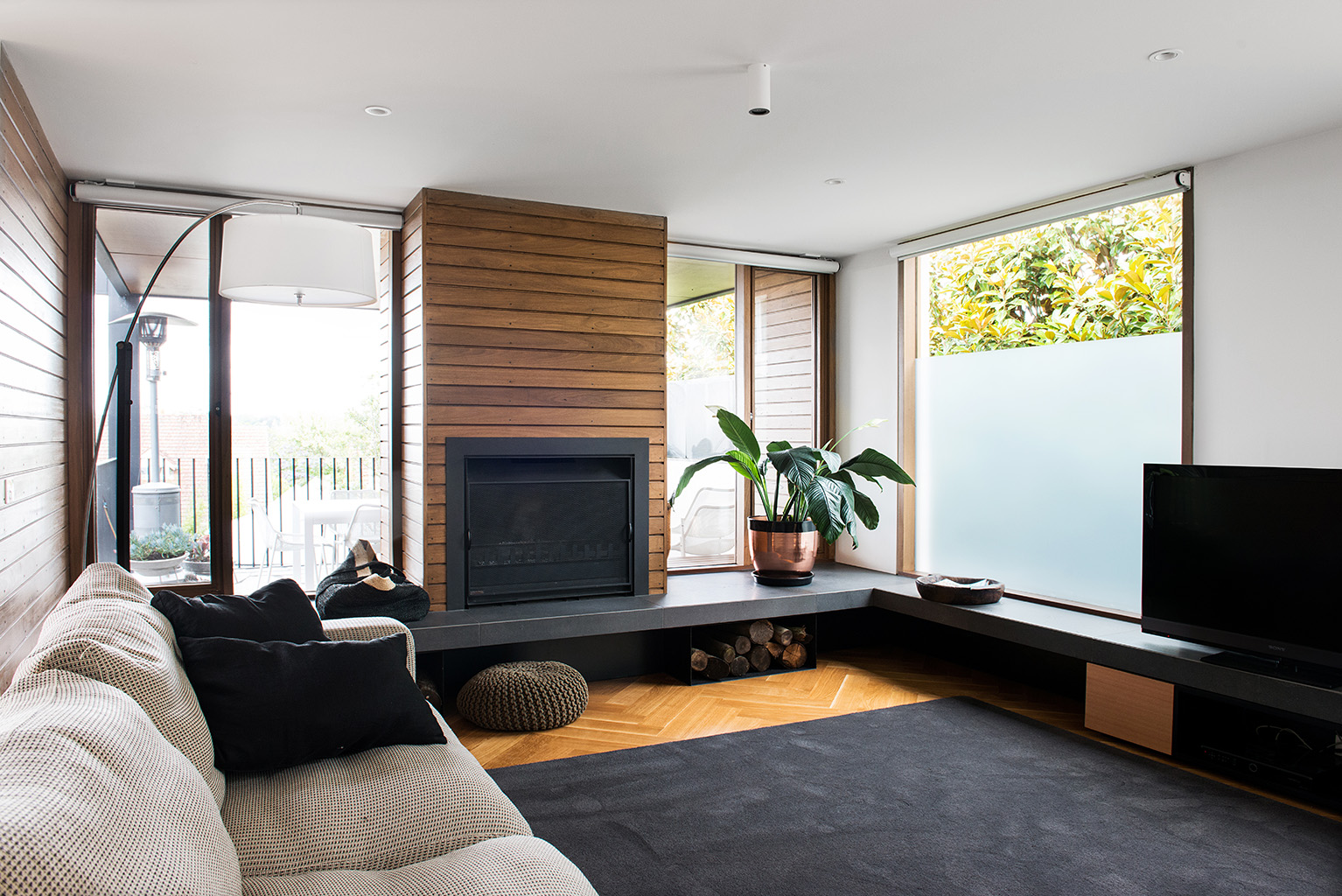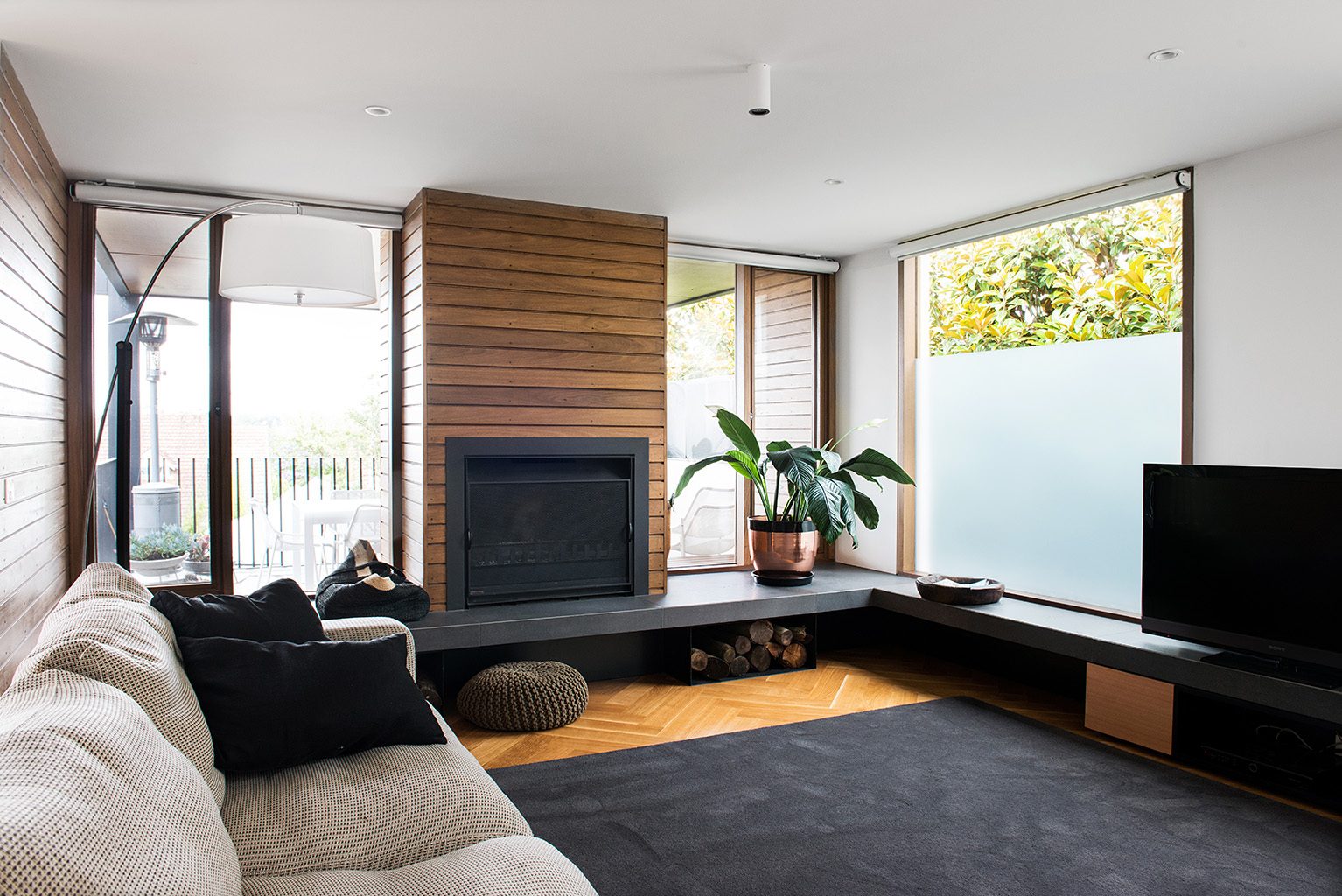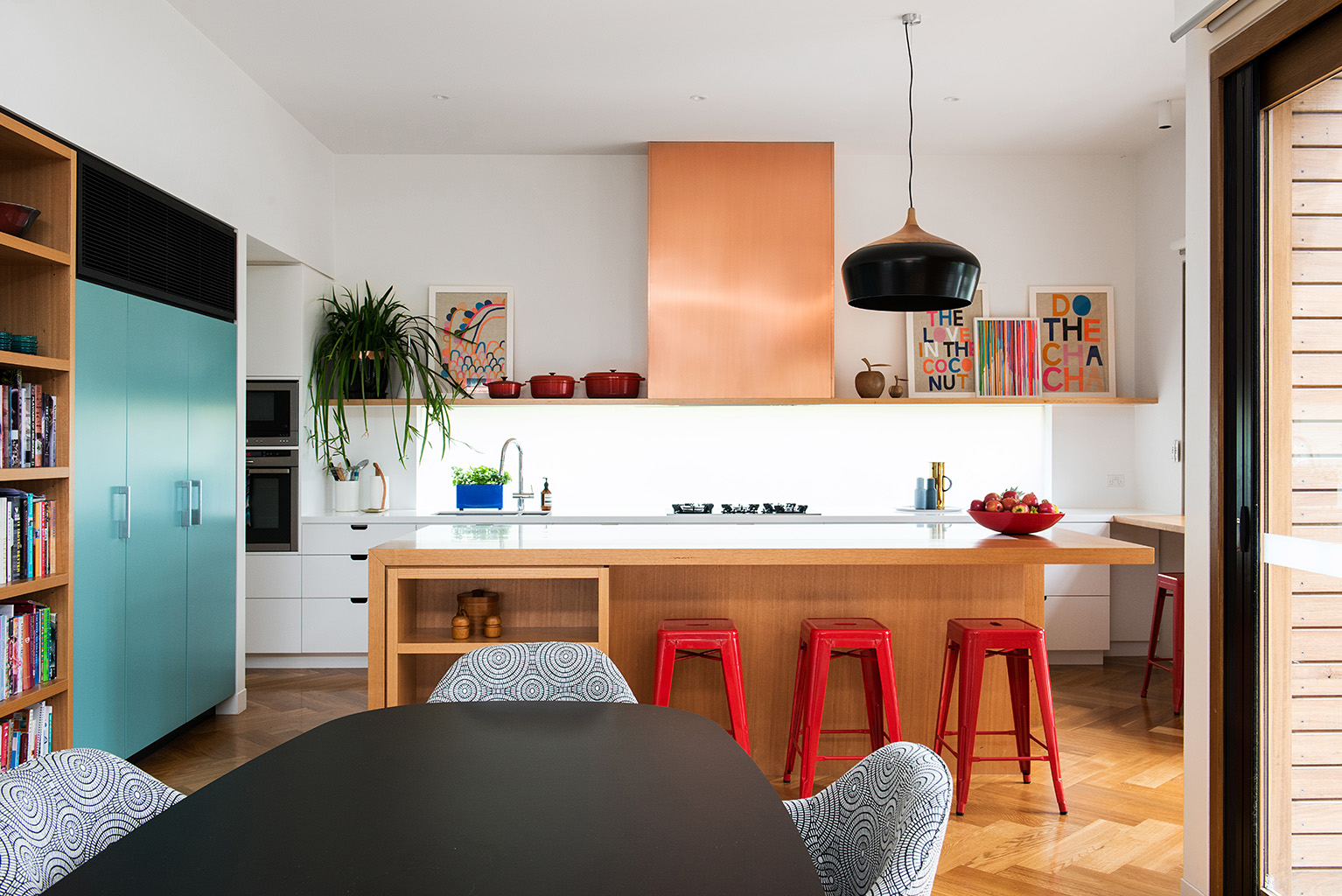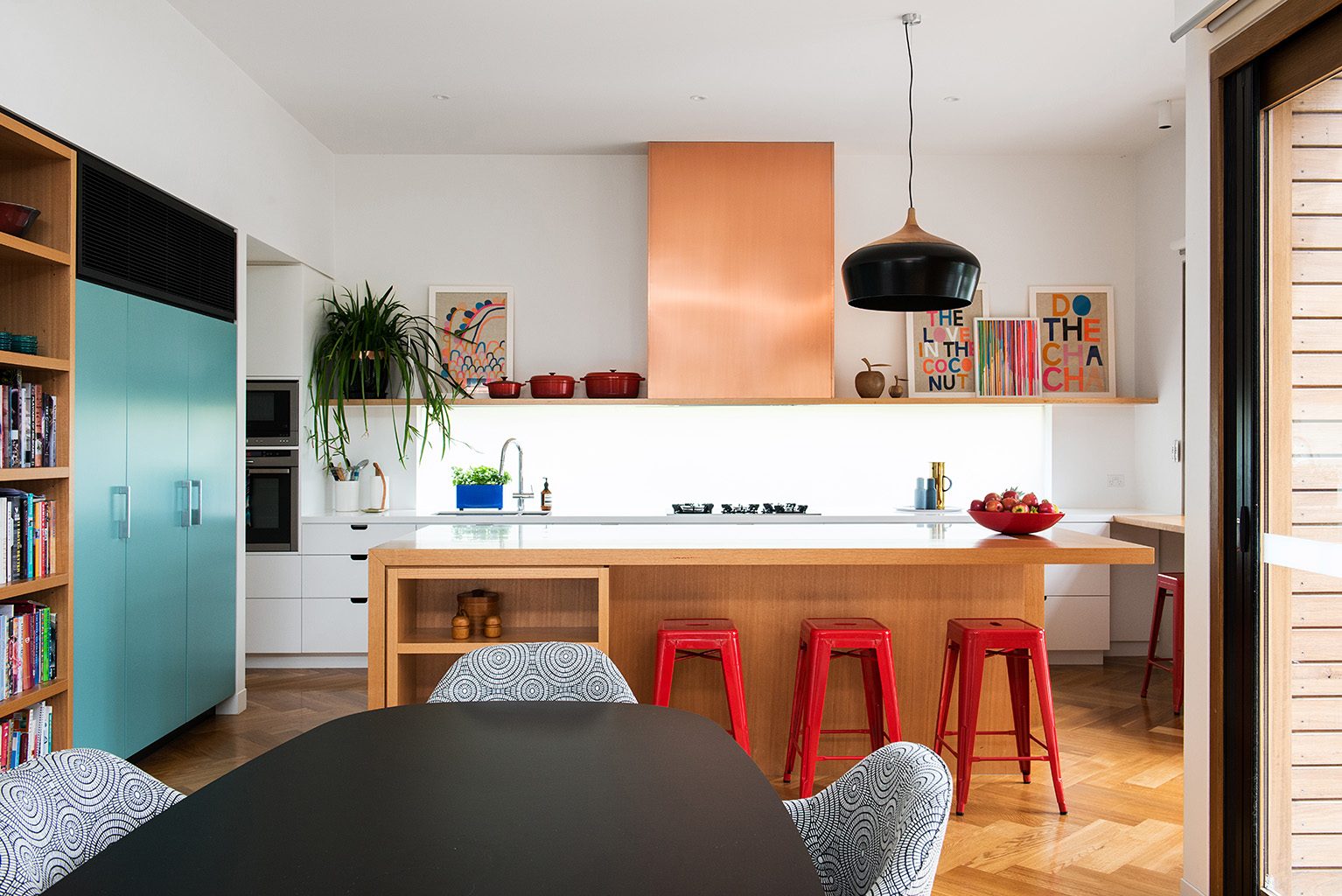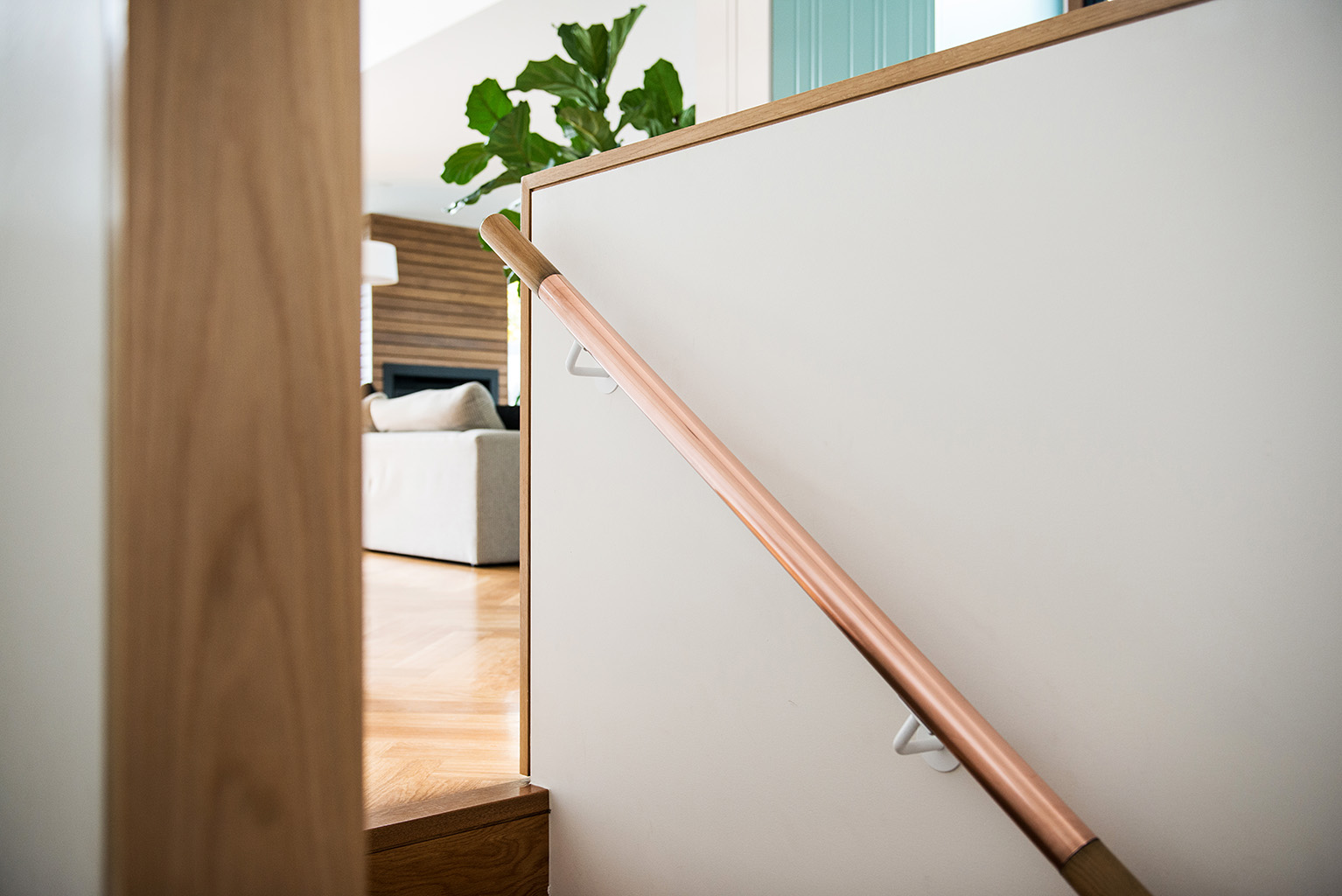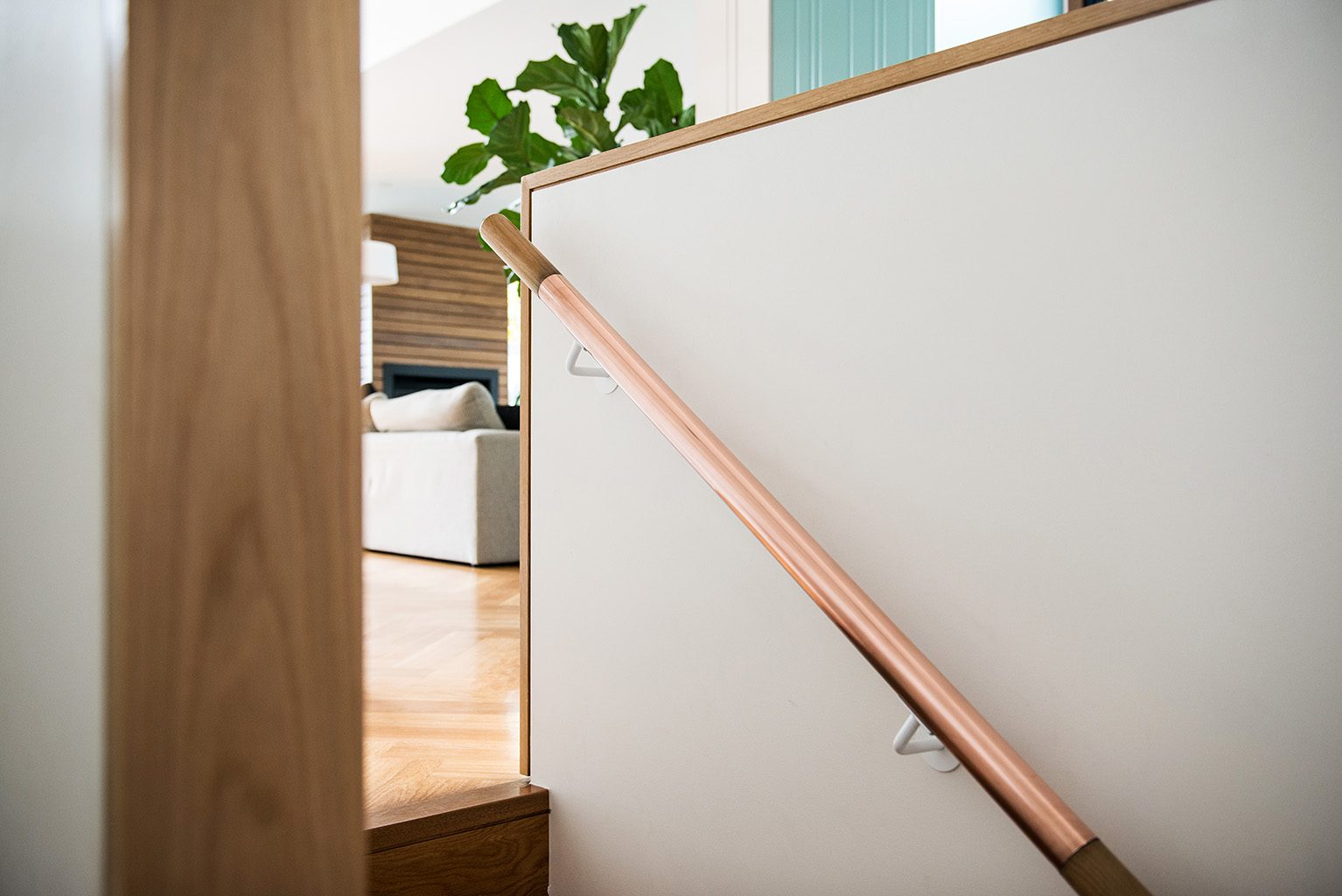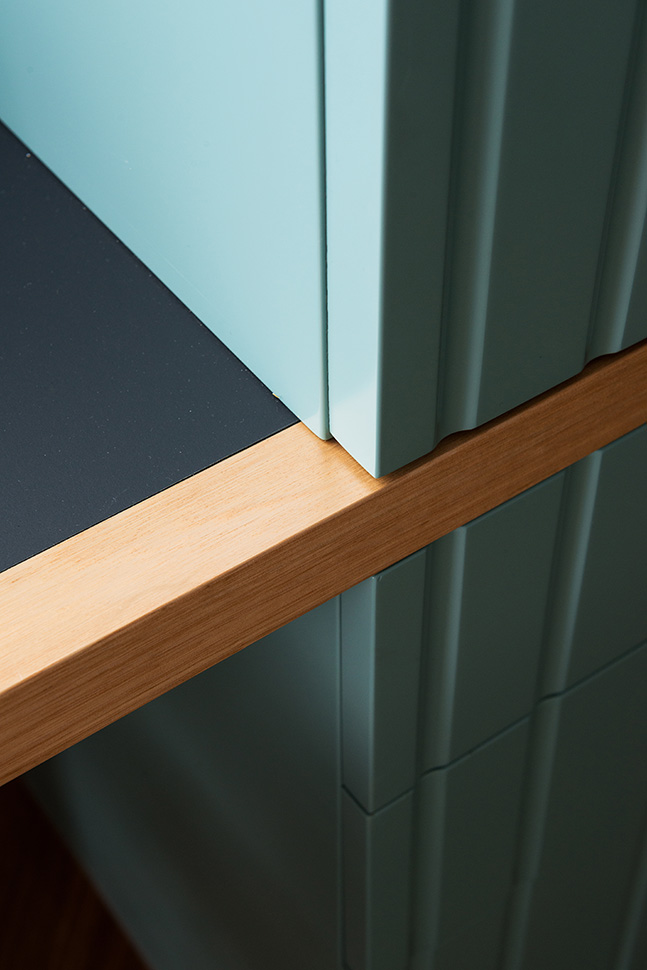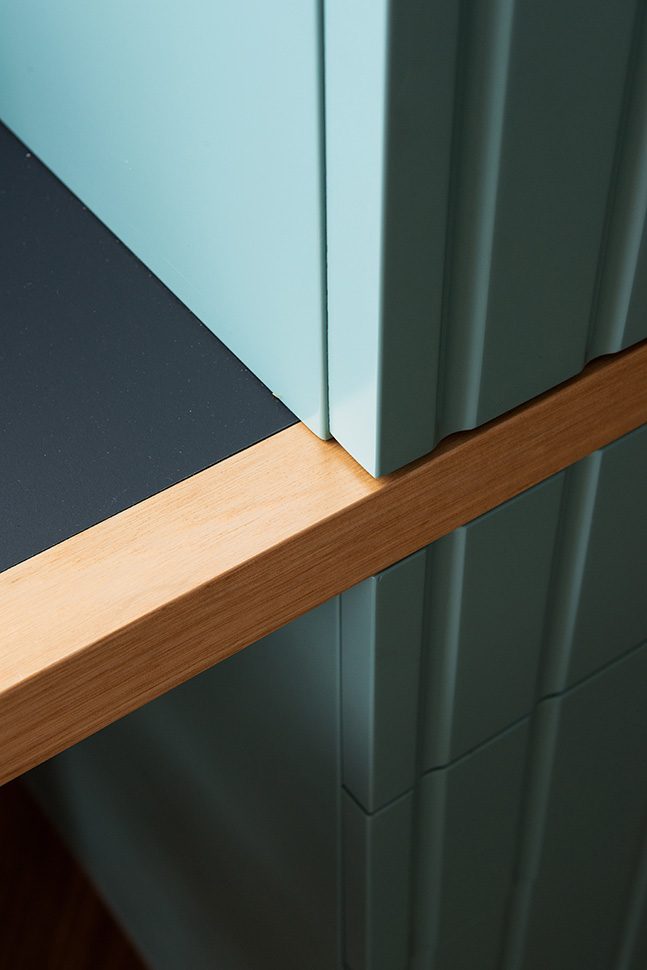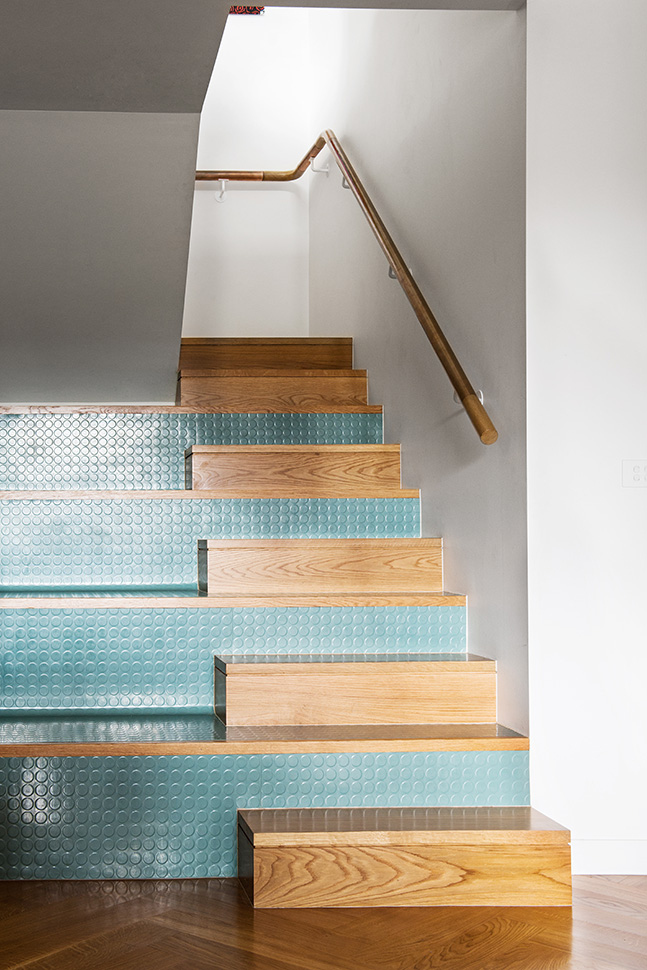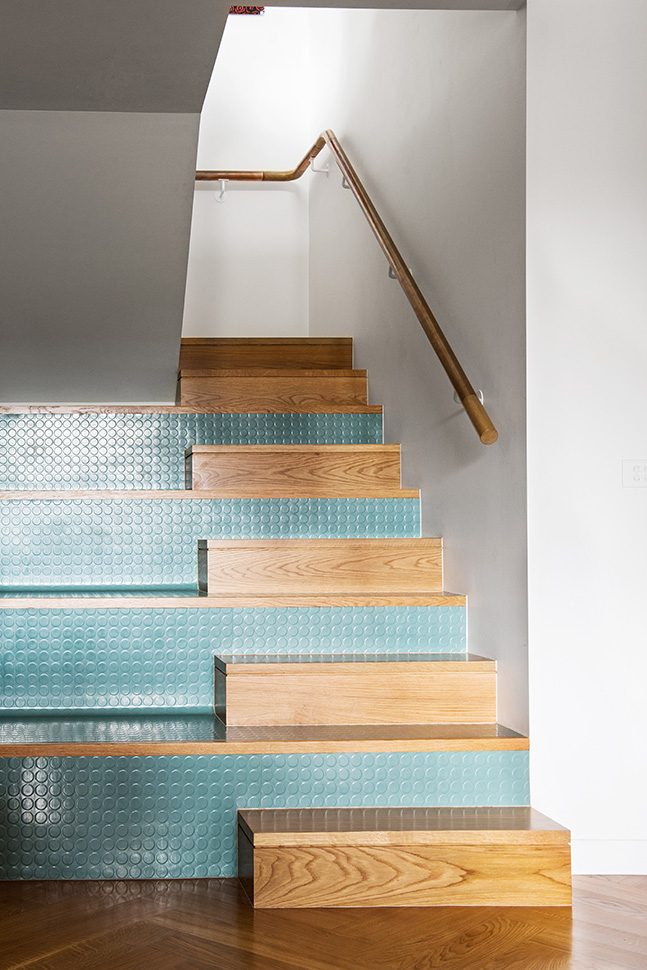 'To add some drama, the staircase, clad in studded rubber, doubles as a stage or for seating.'
Stephen Crafti