Noriter Early Learning Centre
The Noriter Early Learning Centre came from small beginnings, we were approached by our Client whose Korean family background led them to pursue a bilingual centre on a residential scale and style of design. The planning was also a function of the budget and we worked hard to provide the clients with the aesthetic they desired whilst still keeping the project within costs.
The children's rooms explore the element of play in a very subtle manner – with the use of colour and inhabitable joinery – coloured acrylic 'tunnels'  link the two main children's rooms and provide an element of fun within these spaces.
Client

Noriter Early Learning
Year

2017
Team

James Flaherty, Emilio Fuscaldo, Jacqueline O'Brien, Imogen Pullar, Toby Pond
Builder

Cornerstone Constructions
Photos

Peter Bennetts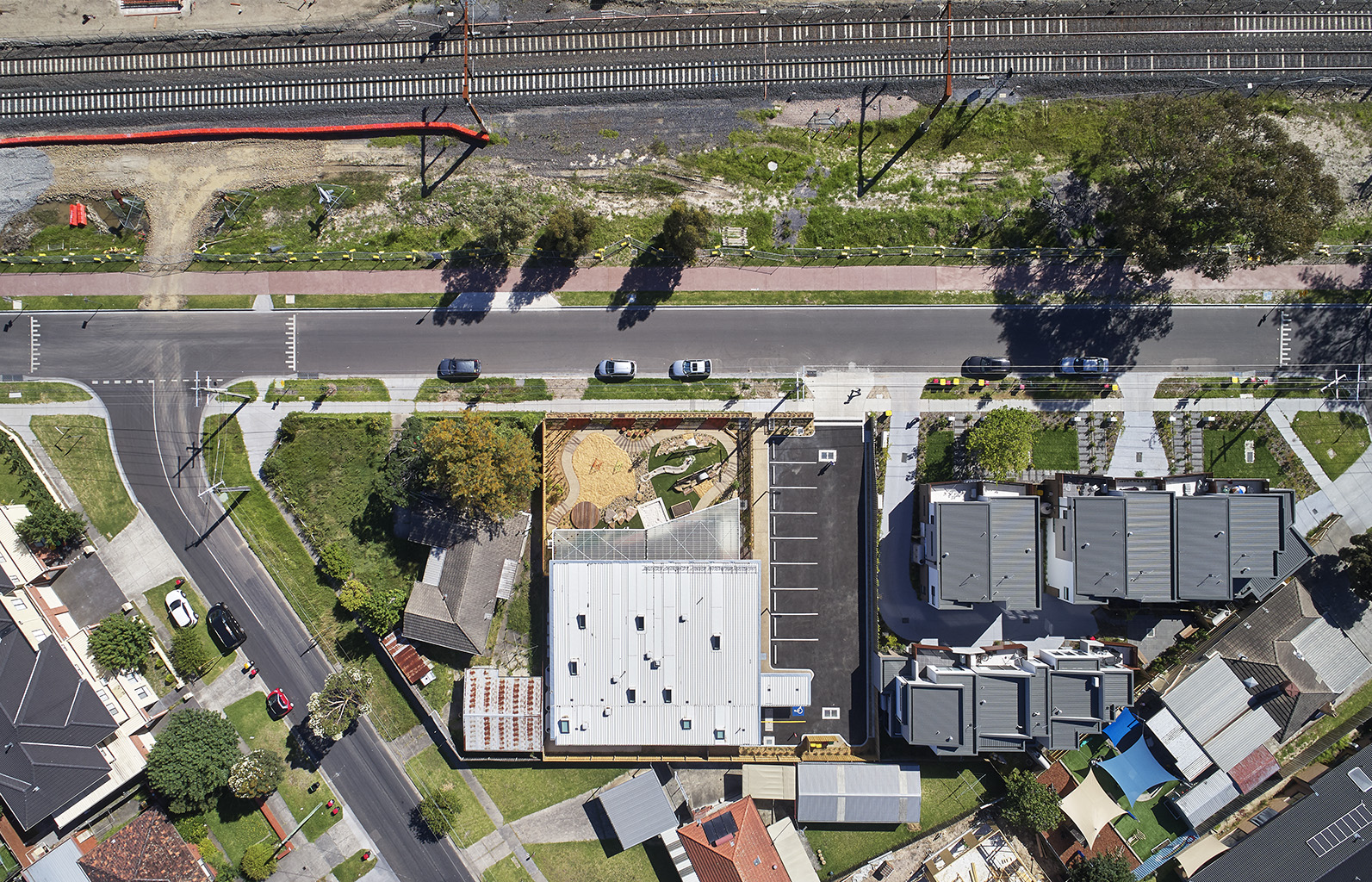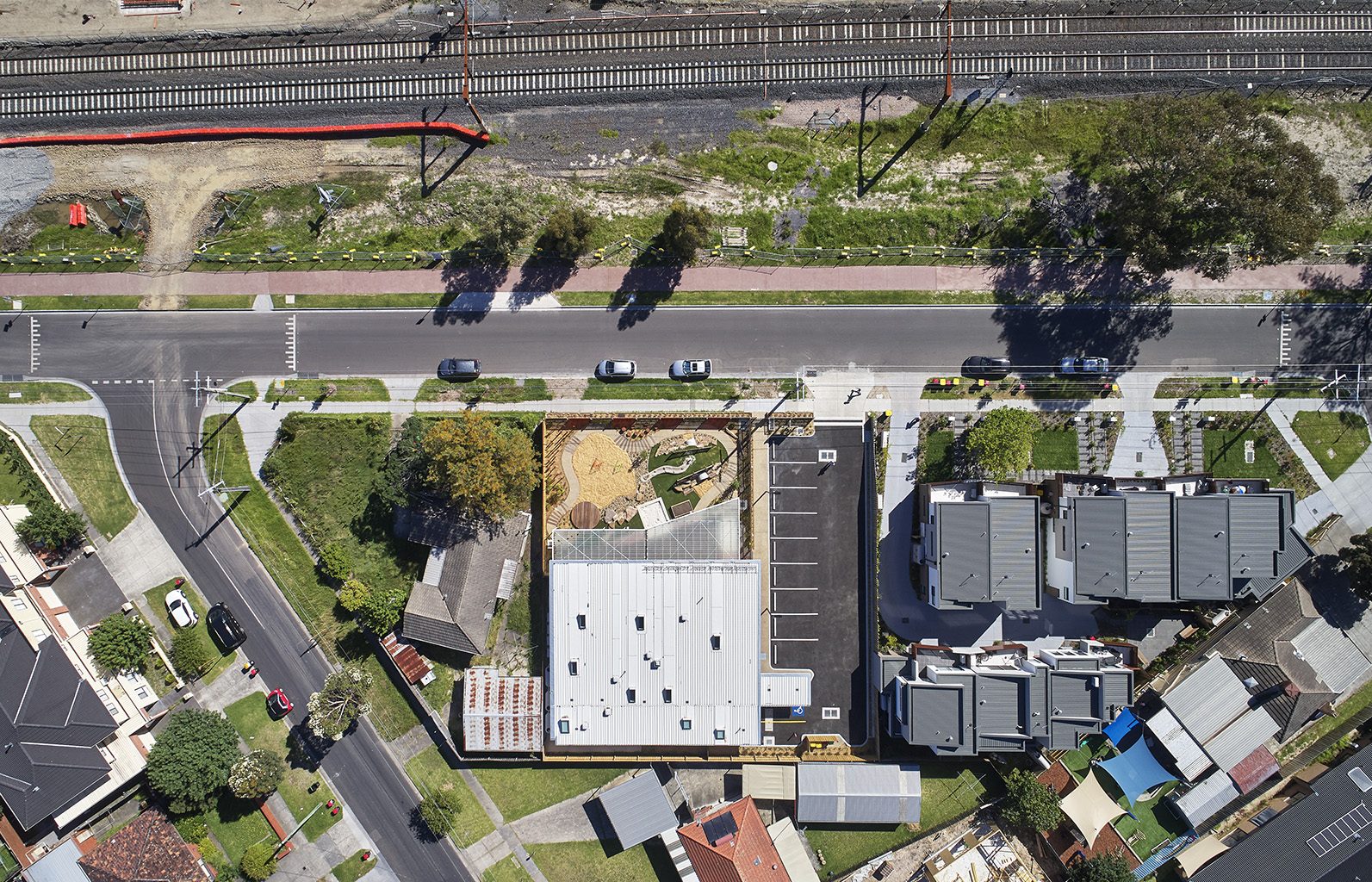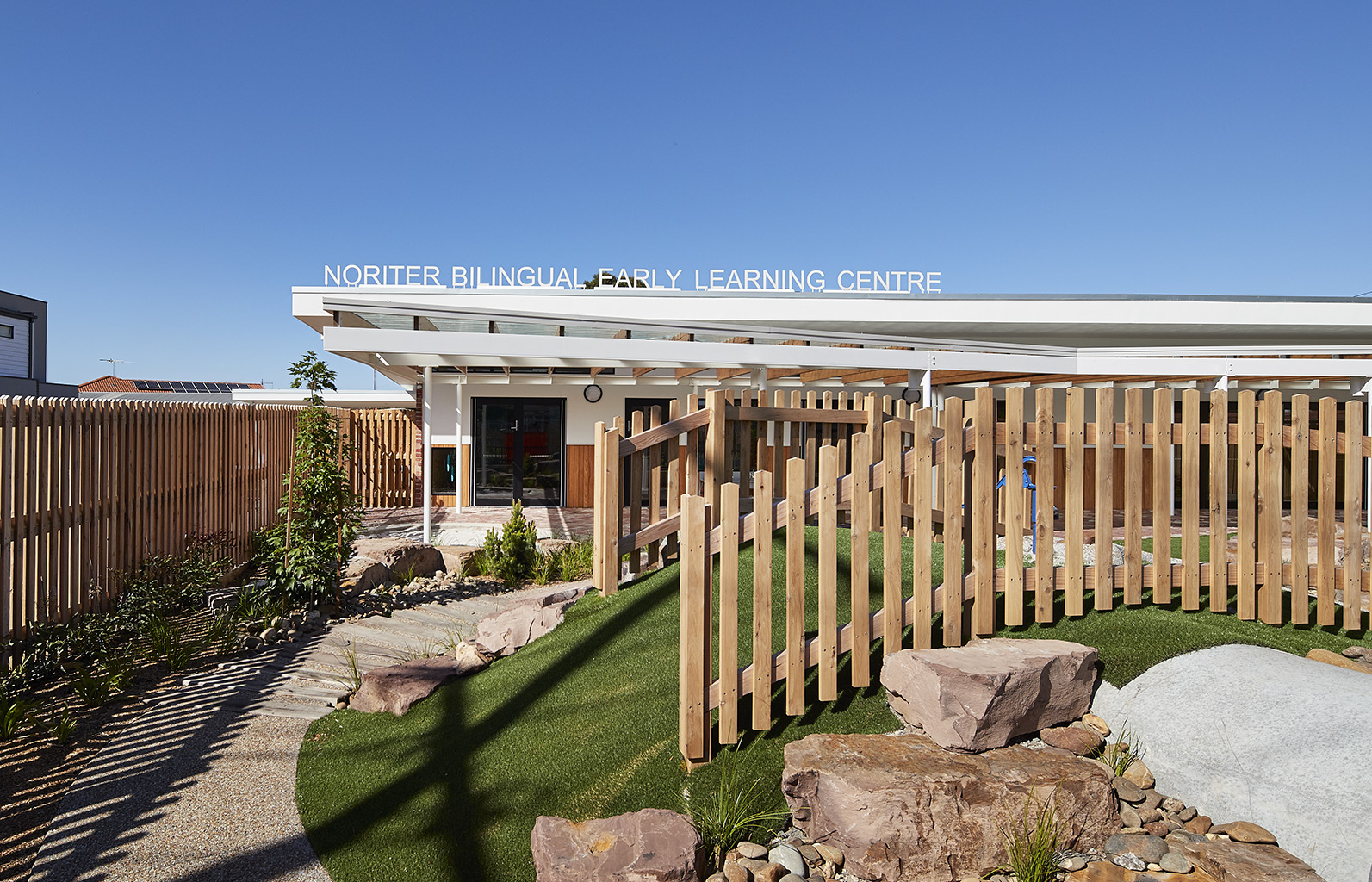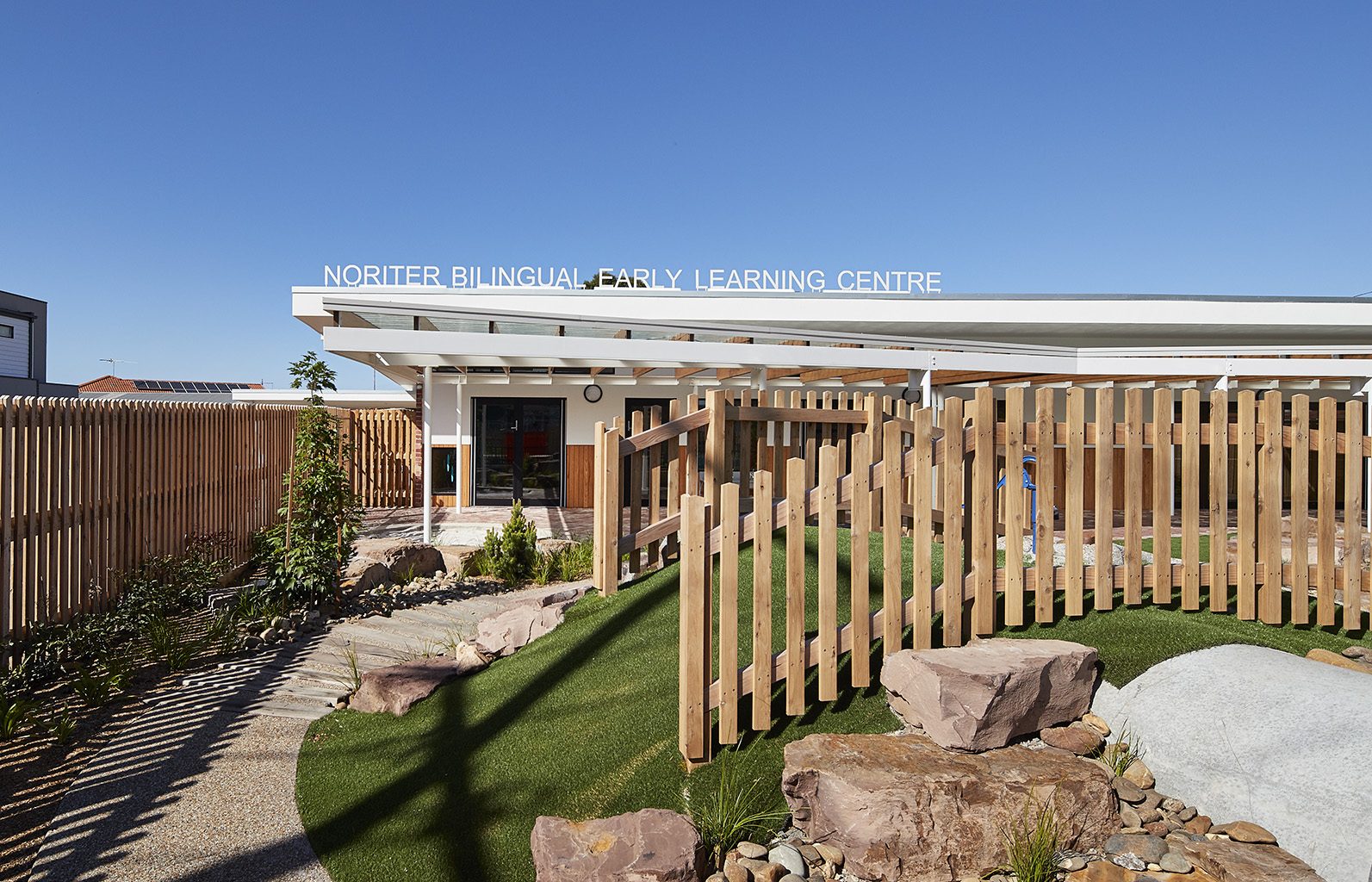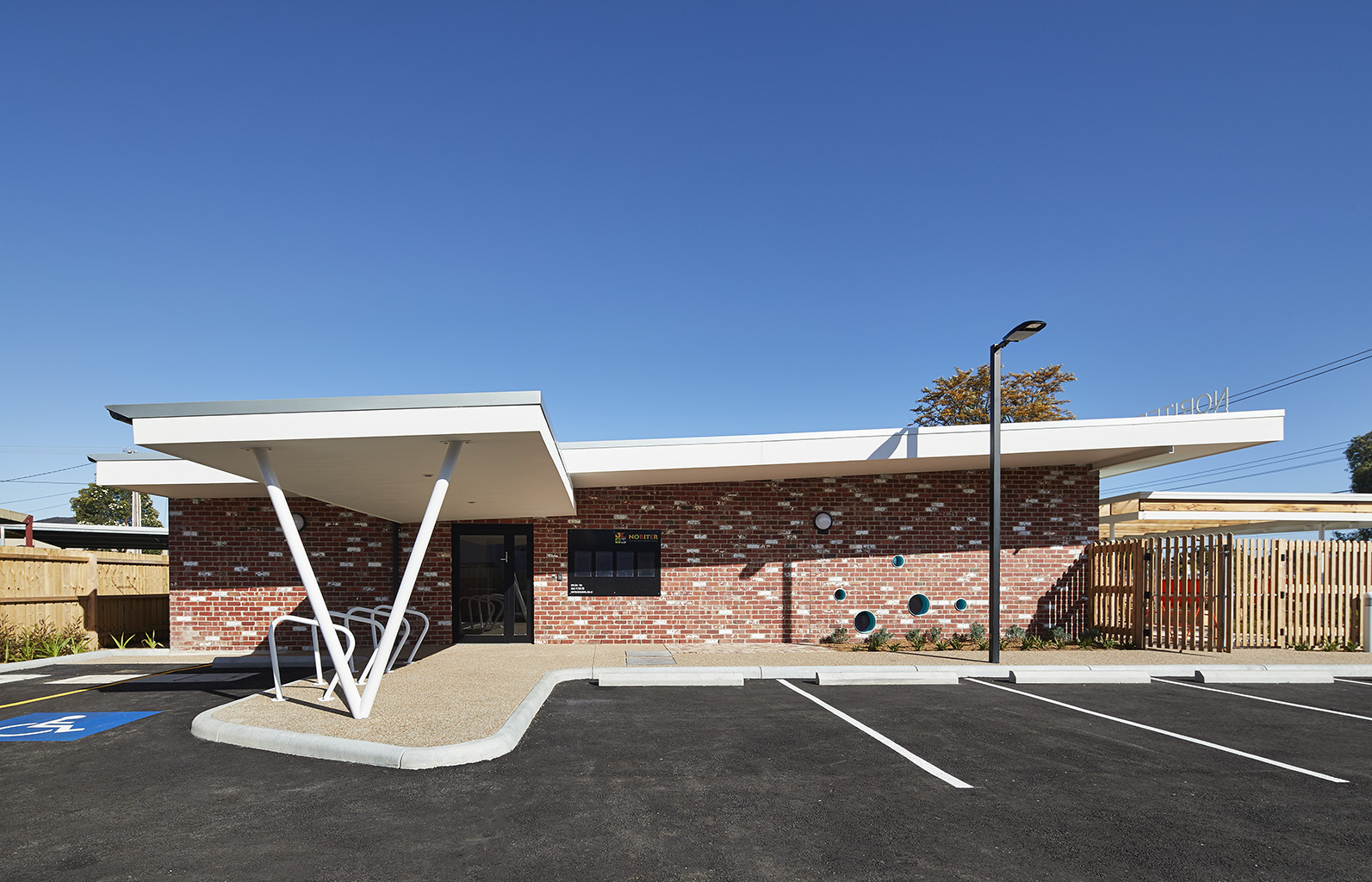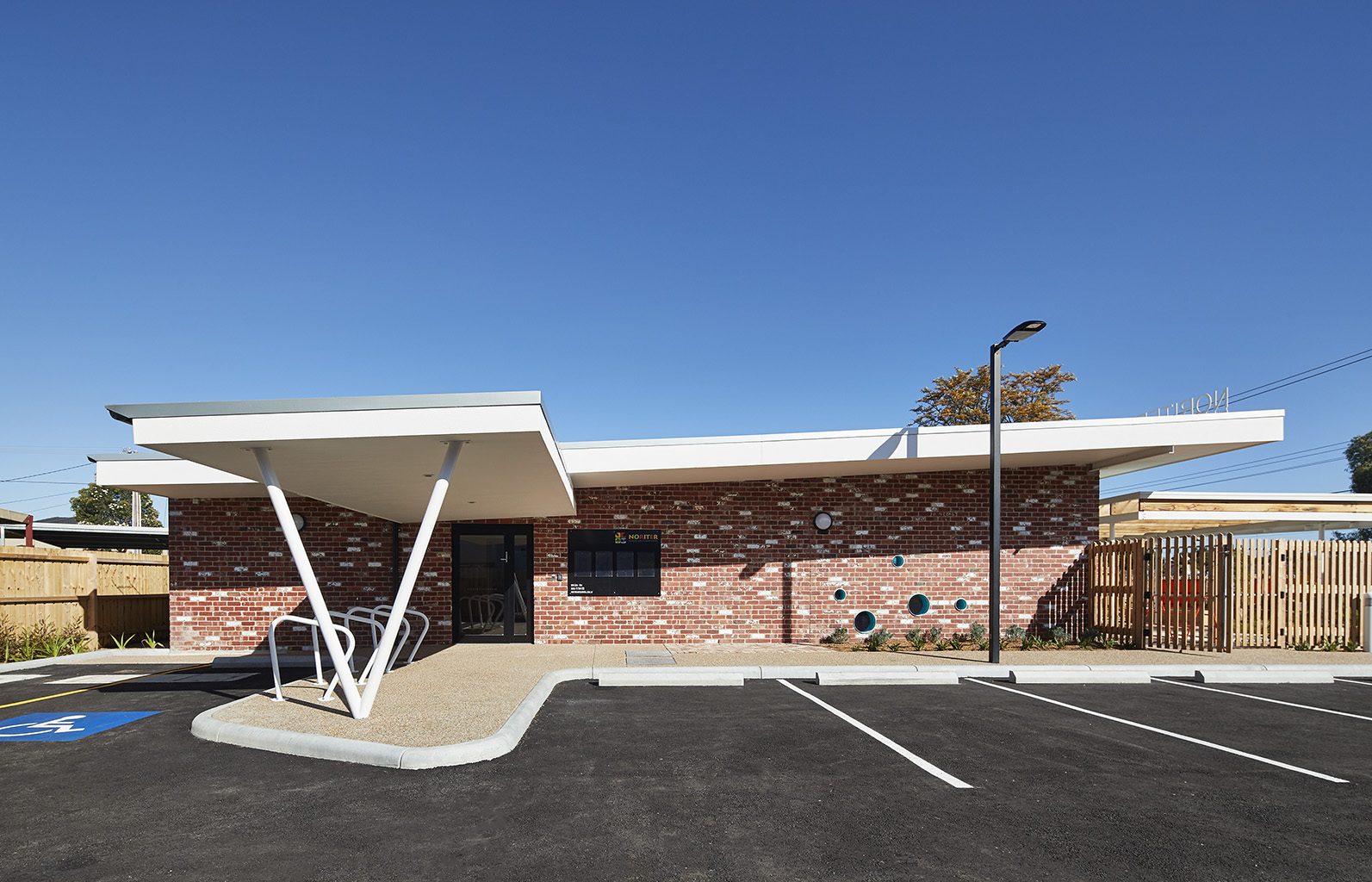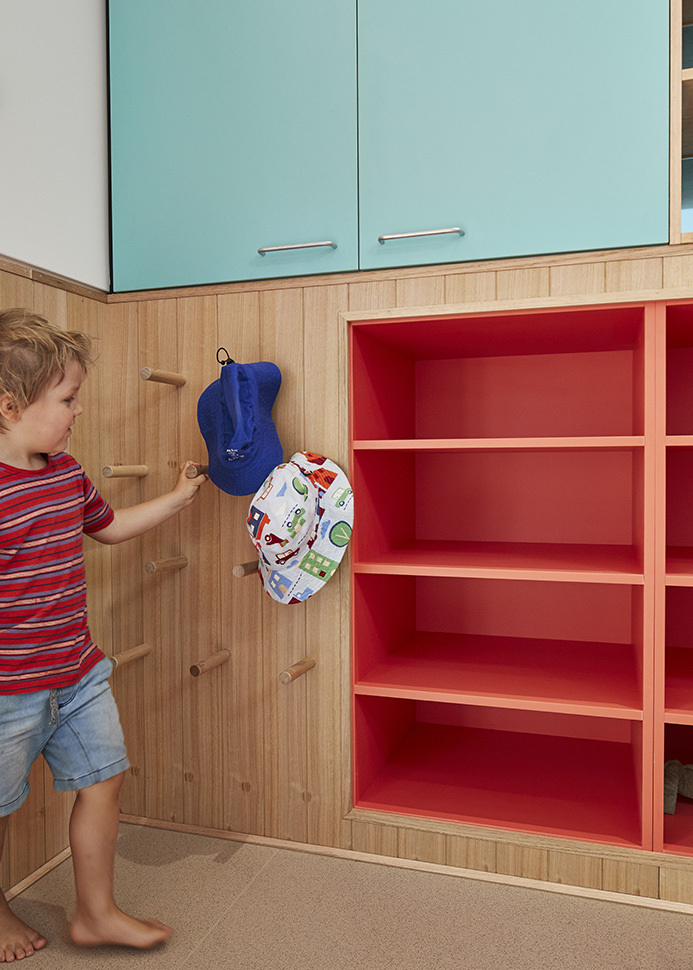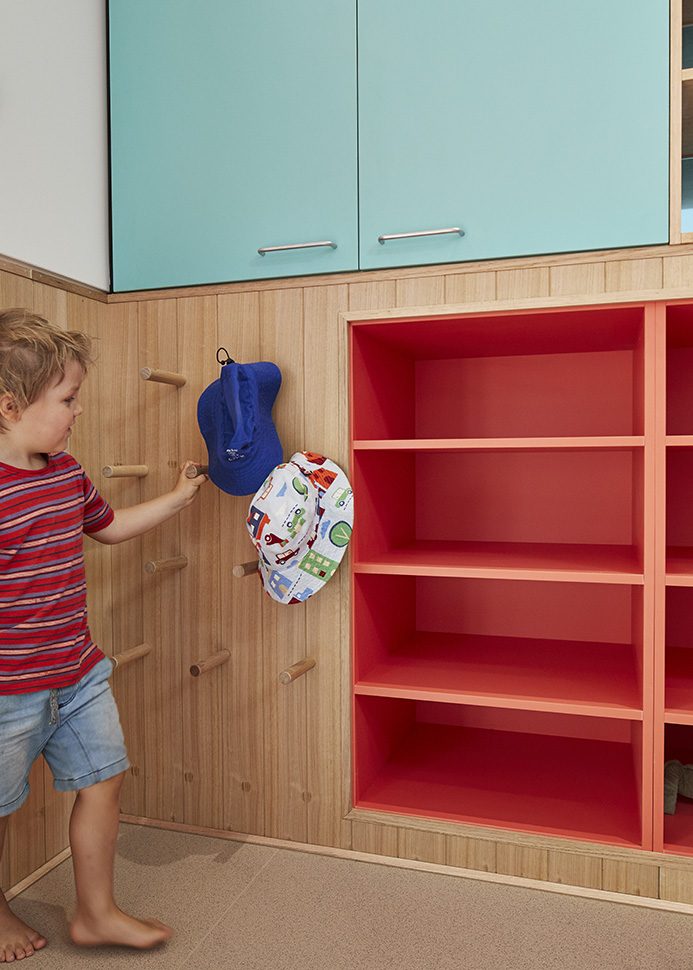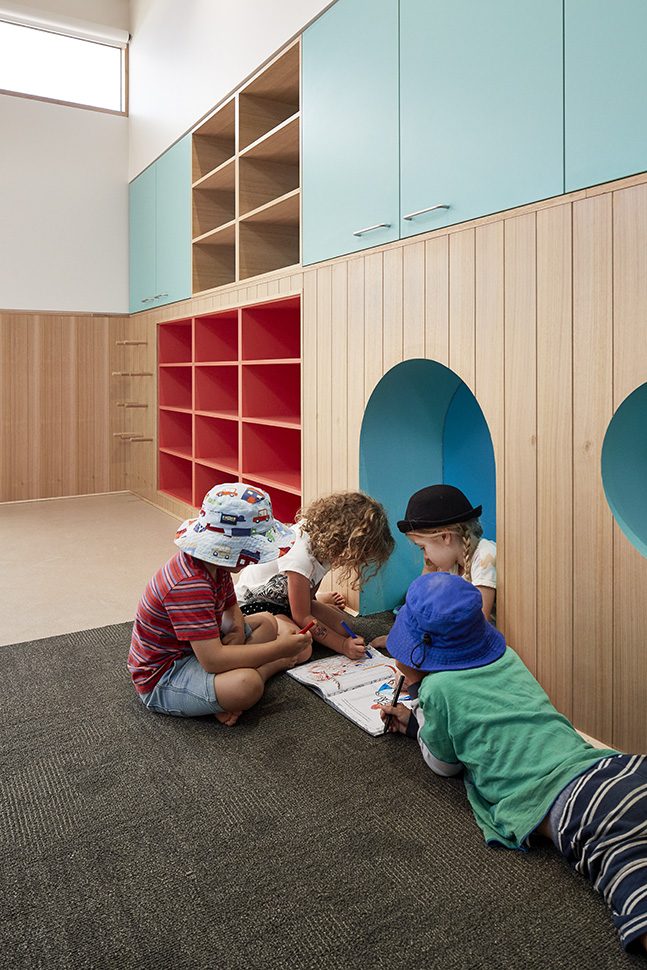 'Positive experiences of a place and people can shape children's sense of who they are and help them feel part of a community.'
Rebecca Goss