Batten House
The Batten House is located on the on the lands of the ​Yalukit-Willlam people, the traditional owners of the area.
Located at the end of a row of terraces originally built in 1887, the Batten House is is a little over 4 metres wide. The first occupant of the building operated a china shop from the premises. In 1945 a substantial single storey addition was made to the rear of the building. The property was in pretty poor condition and didn't meet the needs of a young, dynamic family.
Nest was engaged to design a double storey addition that would sit politely on the street but at the same time have an identity distinct from the original heritage building. The resulting double storey addition has a playful parapet form which resonates with the client's character and uses simple horizontal timber battens to create texture, warmth and lovely shadows. the battens also provide privacy to the rooms behind and at night allow the light from the rooms to spill out onto the street.
The interior design of the house is playful, colorful and warm, with robust natural materials throughout. Joinery and cabinets were designed to have multiple uses, with benches doubling as stairs and storage units. The main corridor acts as a wardrobe for the 2 small bedrooms on the first floor. A mezzanine at the rear of the addition has taken on multiple uses from a playroom, to a music room to an office.
Client

Private
Year

2018
Team

Emilio Fuscaldo, Anna O'Toole
Builder

Portside Building Company
Photos

Jesse Marlow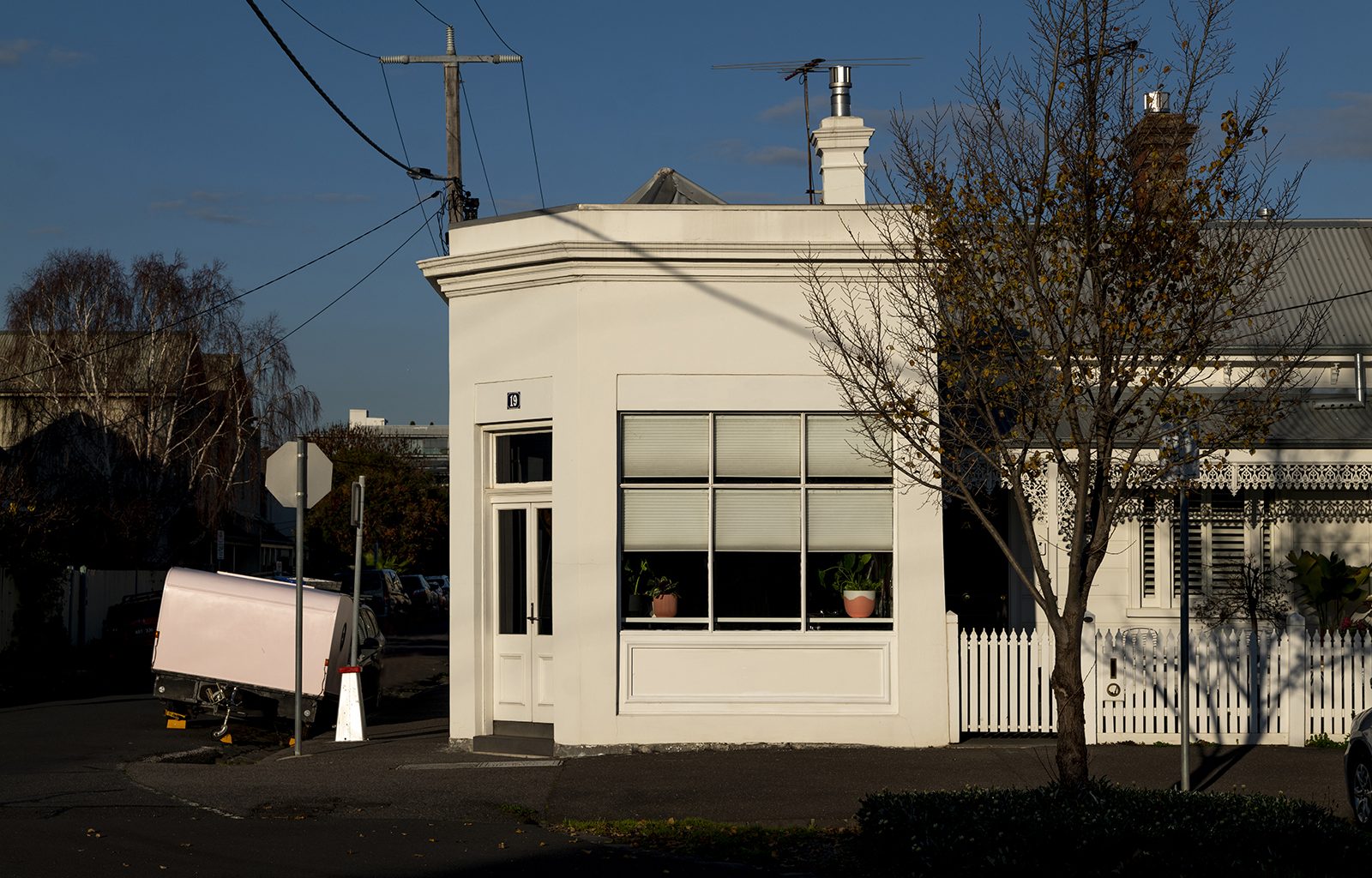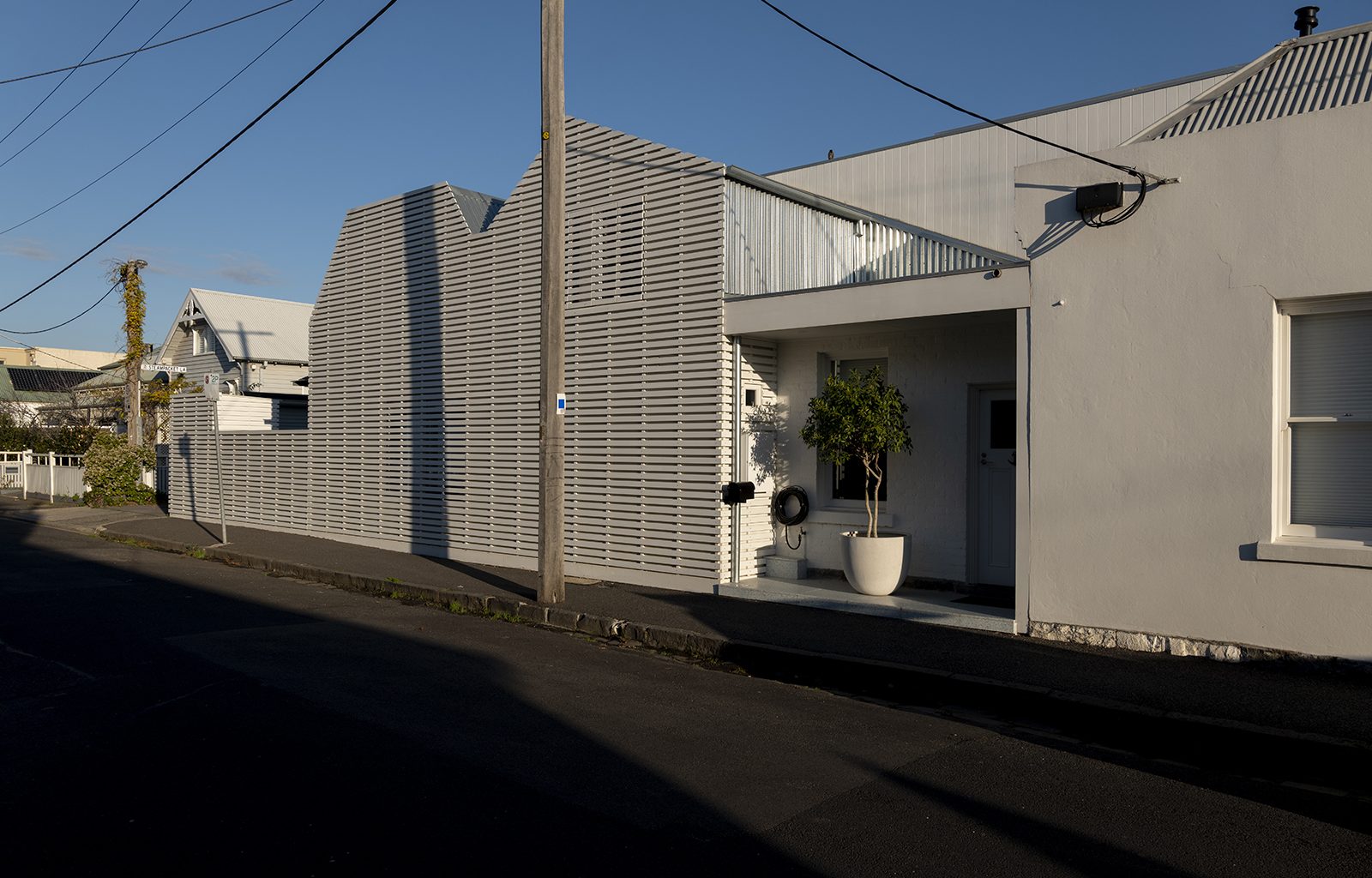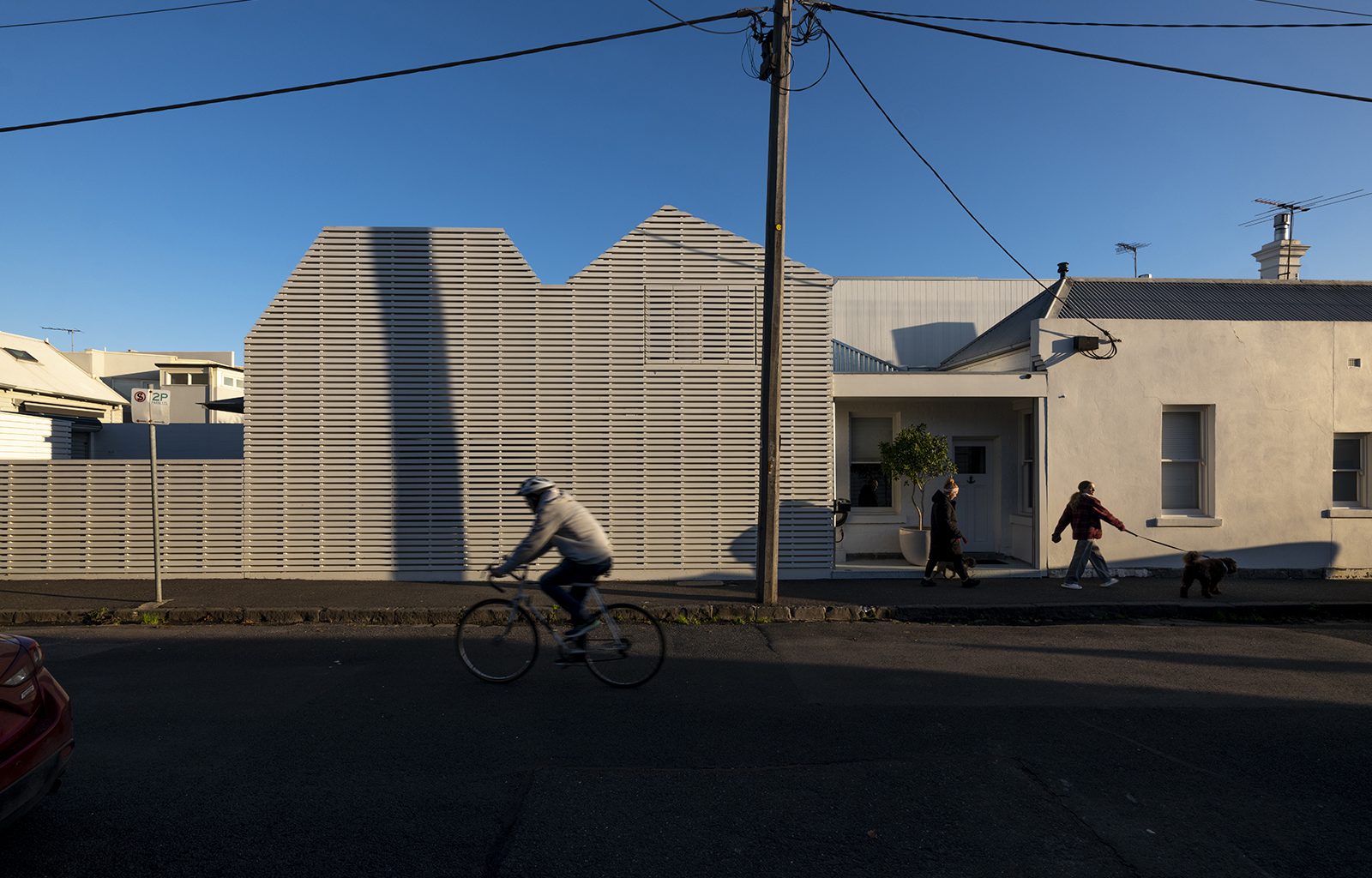 Nest created for us not just a beautiful home, but one that will grow and change with us and our girls over the years to come.
Client