Fern House
Nest is a design studio known for its love of mid-century modern inspired architecture. Our clients contacted us because they appreciated our ability to balance the aesthetics of the past with the functionality of the present. They wanted a house that celebrated the best aspects of mid-century modern design but also celebrated their contemporary lifestyle.
The house is situated on a sloping site on the outskirts of Melbourne, overlooking a scenic valley. The house consists of three linear volumes that follow the contour of the land and are connected by stairs and courtyards.
One of these courtyards is at the heart of the house, next to the main entrance. It has a translucent roof that lets natural light flood into the house's core and creates a lush indoor garden.
The house's interior features built-in timber furniture that adds warmth and elegance. The timber also covers the ceiling and contrasts with the concrete floor. The textured masonry walls reflect the soft light from the timber ceiling and create a cosy atmosphere.
The house is designed to be energy-efficient and environmentally friendly. It uses passive design strategies, such as thermal mass, orientation, and cross ventilation, to regulate indoor temperature. The house also relies on electric appliances and systems that are powered by 9kW of solar panels.
Client

Private
Year

2020
Team

Emilio Fuscaldo, James Flaherty
Builder

Owner builder
Photos

Jesse Marlow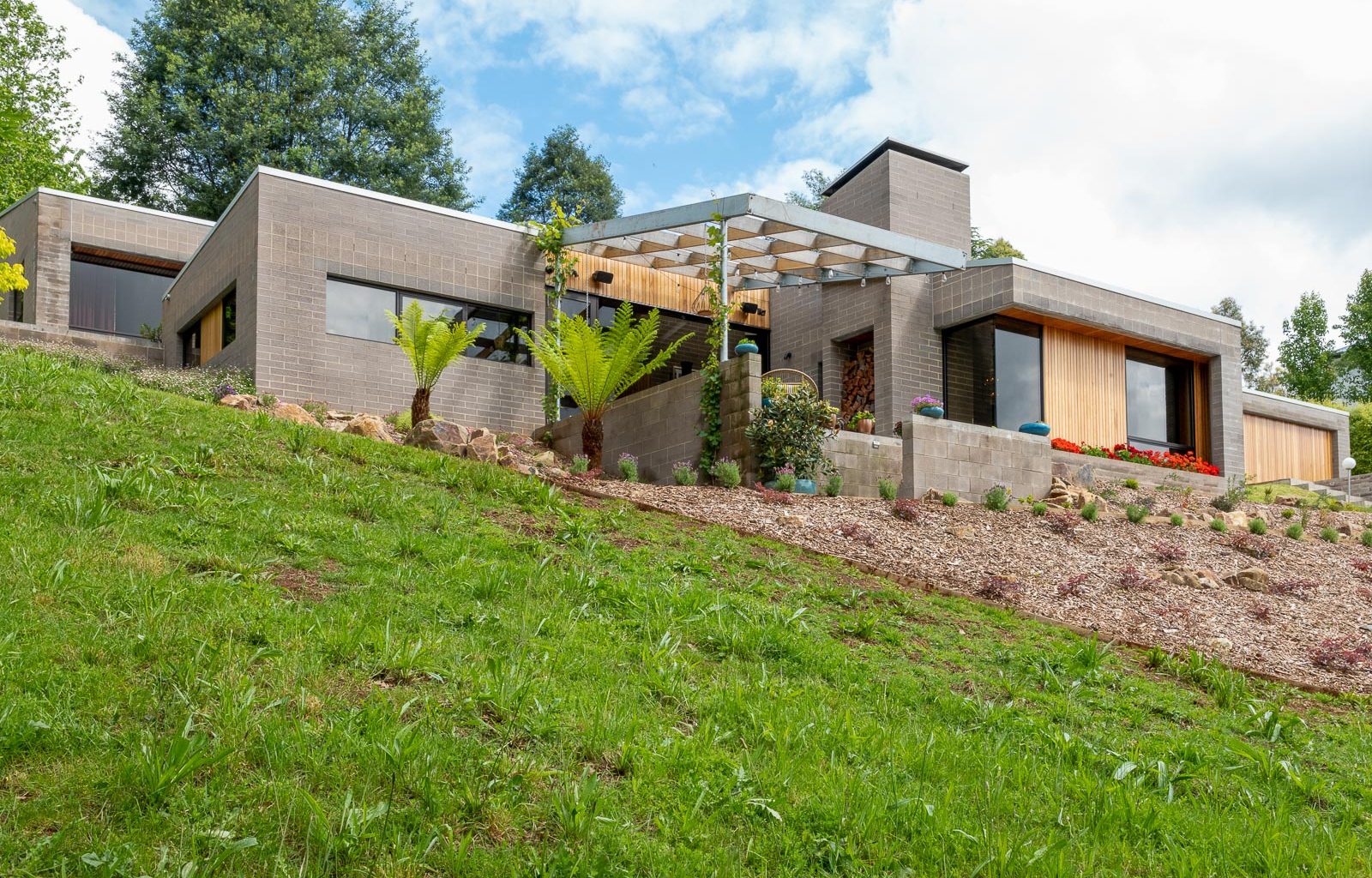 The house really is such a joy to live in, it feels like we have been here forever. Our friends and family tell us they feel the warmth and cosiness of the house as soon as they walk in.
Client